It's time to say goodbye to The Fox Hotel's $2 steaks; South Brisbane's beloved waterhole has undergone quite the makeover.
The Fox Hotel now invite guests to enjoy: Fish Lane Studios, Dandy's Rooftop Cocktail Bar, its own independent art gallery, six unique and trendy function spaces and The Meatball Company – Brisbane's first New York style meatball restaurant.
Tucked away on the Hope Street side of The Fox Hotel, The Meatball Co.'s impressive Adam Lester ceiling art, bold coloured chairs and comfortable décor, structure the room excitably. The timber, patterned red tabletops have inverted wine/cutlery holders which are fun and reminiscent of an old fashioned diner – they help eliminate the table clutter sometimes felt when dining-out too.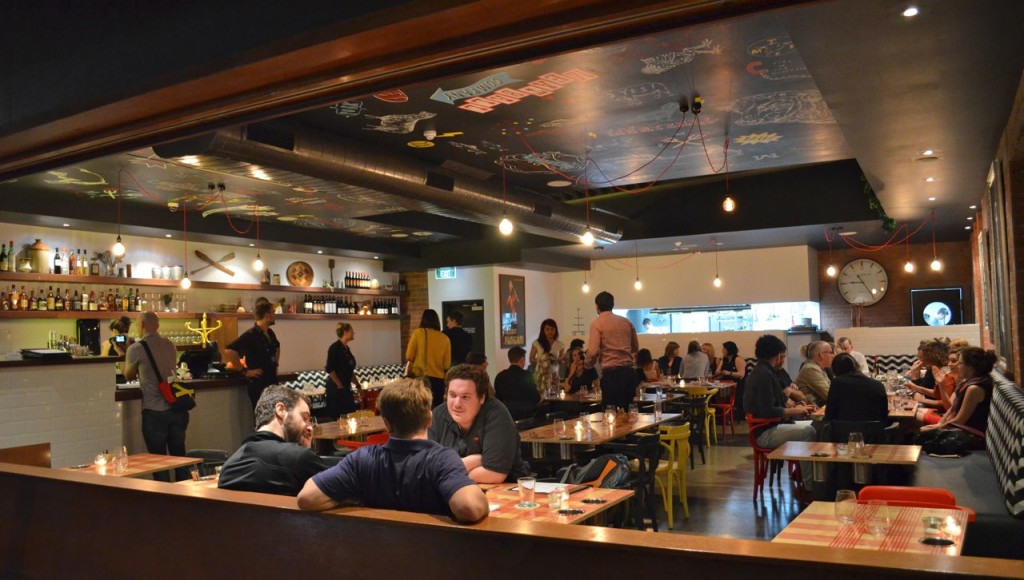 The large timber bi-fold window at the entrance way compliments the open plan room within and during the warmer months with any luck, will allow for a pleasant breeze throughout.
Upon arrival, my fellow Brisbane bloggers and I were treated to one of Meatball Co.'s signature cocktails. Check out my Bloody Warhol! It had a pickled onion and gherkin skewer resting on top; there was even a cut of beef jerky! I'm not sure how long the Campbell Soup cans will last, but it was certainly amusing sipping from them. The seasoning balance of a Bloody Mary is an accustomed taste; The Meatball Co. bar put together an enjoyable balance with just the right amount of spice for my liking.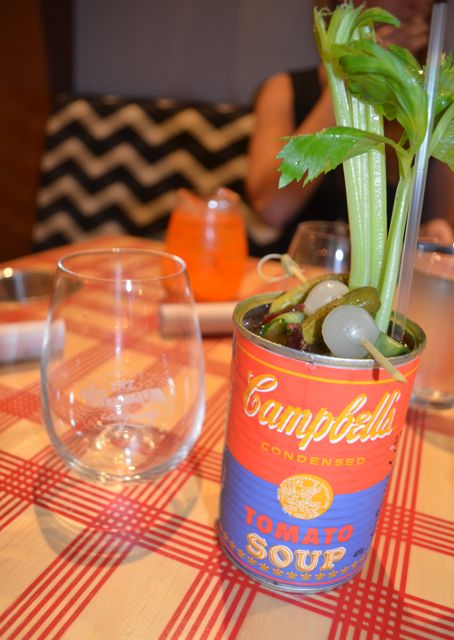 To start we shared the Charcuterie Plate ($26) with bread and smoked butter. The cured meats – especially the chorizo – were smokey and moreish and I loved the morsels of picked veg alongside.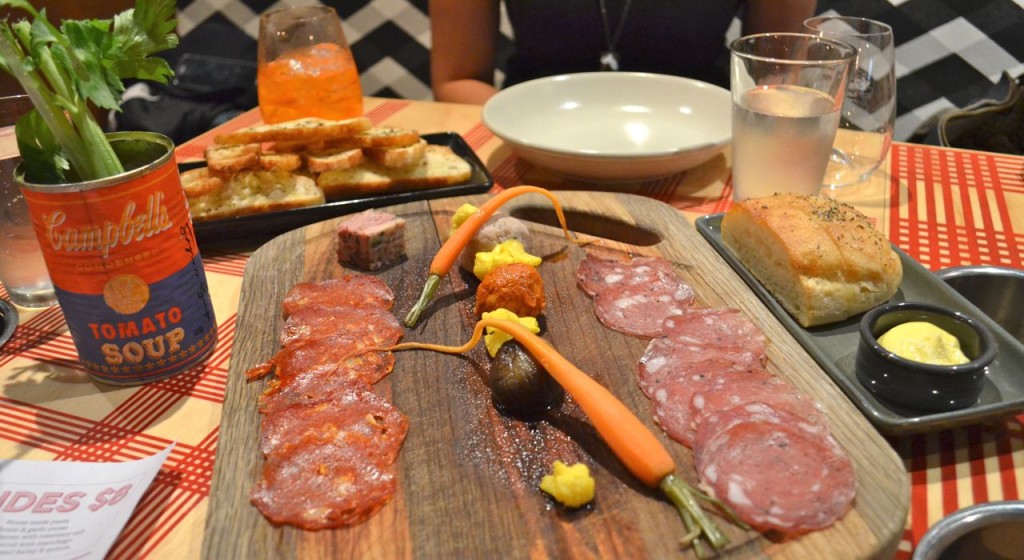 The Meatball Co.'s menu of course centres around the Holy Grail that is meatballs. For $14 you can choose from six meatball varieties, all of which consist of three meatballs per serve. The Beef Meatballs which were served in a smokey tomato sauce was my favourite – I'm a traditionalist, what can I say. Admittedly, I was most excited about their Cod, Prawn and Scallop Meatball with saffron but unfortunately it was my least favourite in the end; the flavour combination simply tasted odd to me. The Pork and Veal Meatball with a chili, tomato and roast pepper sauce offered a milder flavour than its beef counterpart and you need not worry about it being too spicy.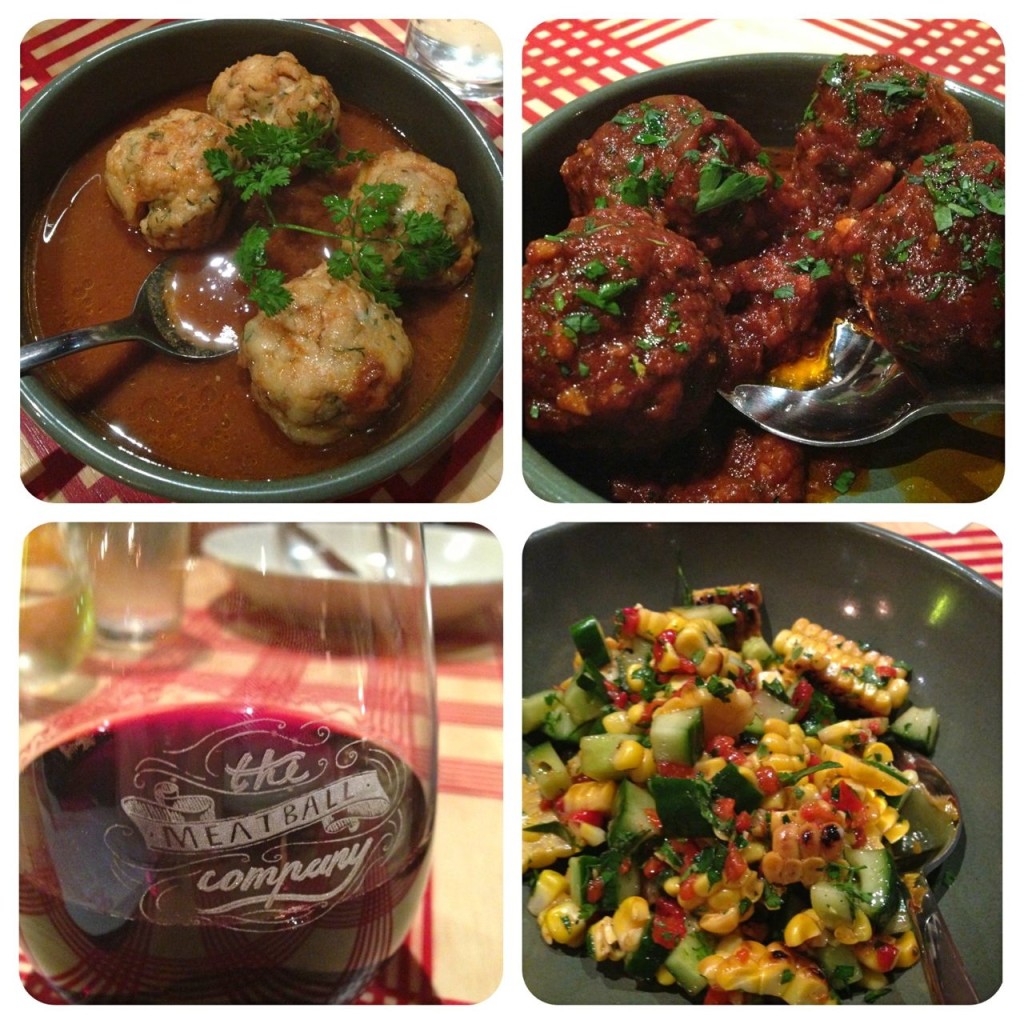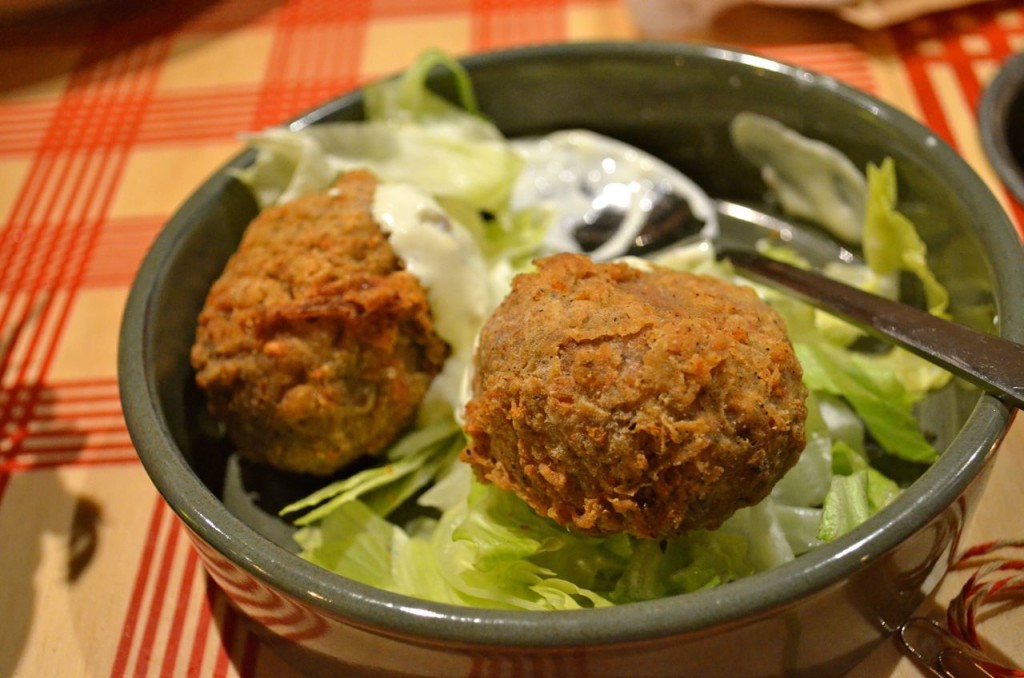 So, what goes with your little balls of goodness? There are five $8 sides to accompany your meatballs and the fettuccine pasta being my most favored. The Meatball Co.'s house-made pasta was silky and fresh and the intense garlic'y oil dressed each ribbon lusciously. Other sides included: potato and garlic puree, roast potatoes with rosemary salt, fried broccoli with manchego and wild rice, pearl barley and quinoa. Salads, or Rabbit Food as they so comically put it, include five varieties some of which include: Roast beetroot salad with walnut and  rocket and a Roasted sweet corn with cucumber salad.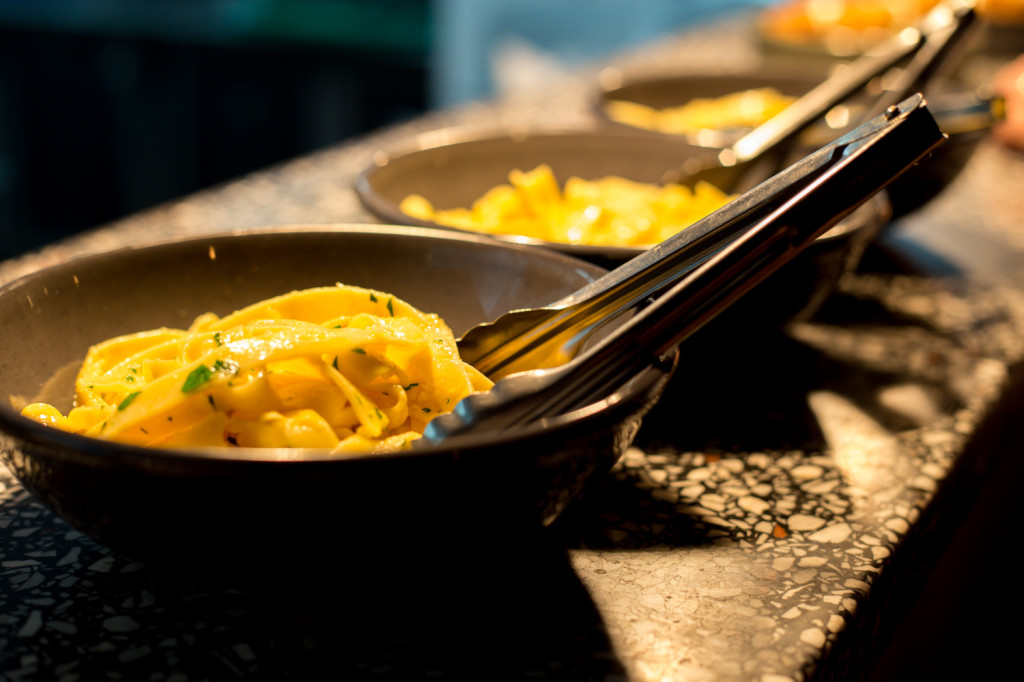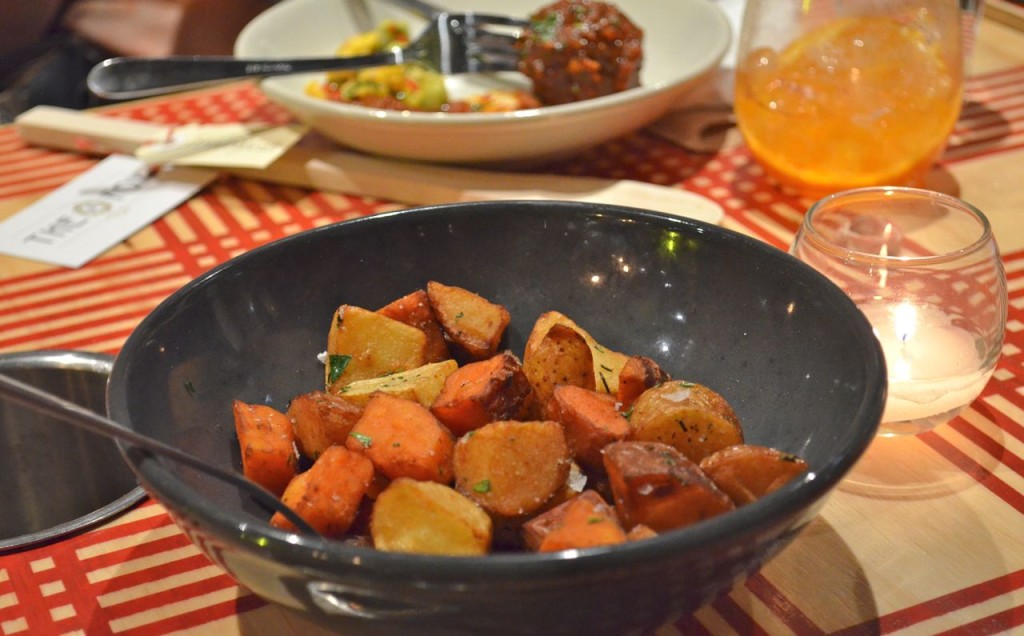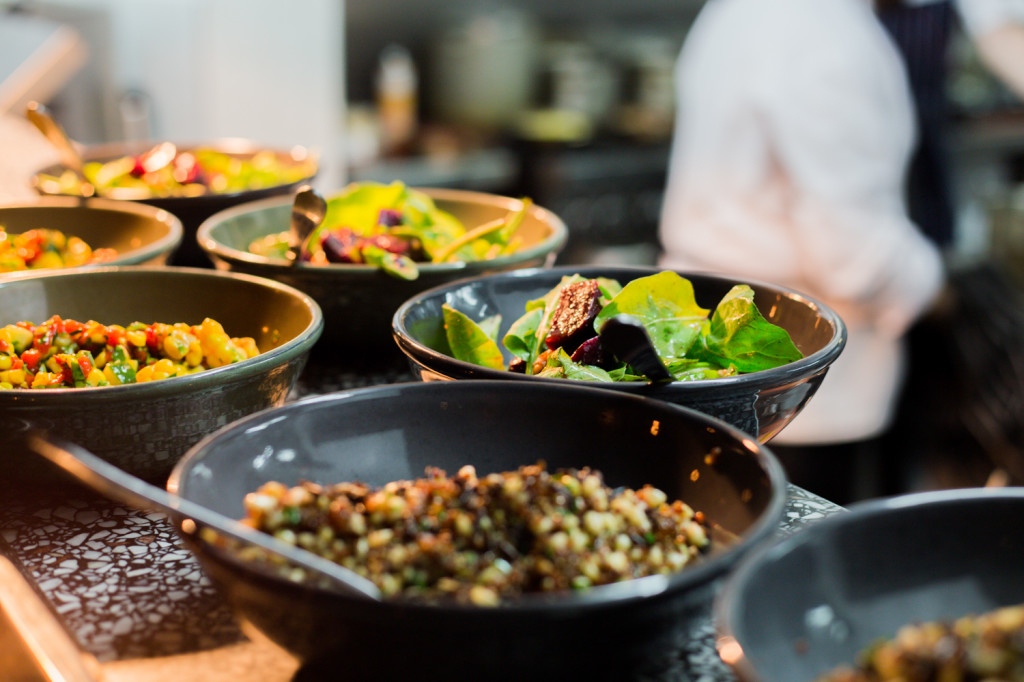 I'm not much of a dessert eater but I thought I better include a photo. Let me introduce you to The Meatball Co.'s Ice Cream Sandwich. The Strawberries and Cream combination if any was my favourite. The biscuit part of the sandwich pulls the dessert treat down; personally I thought it too soft and bland – but hey, dessert lovers might disagree.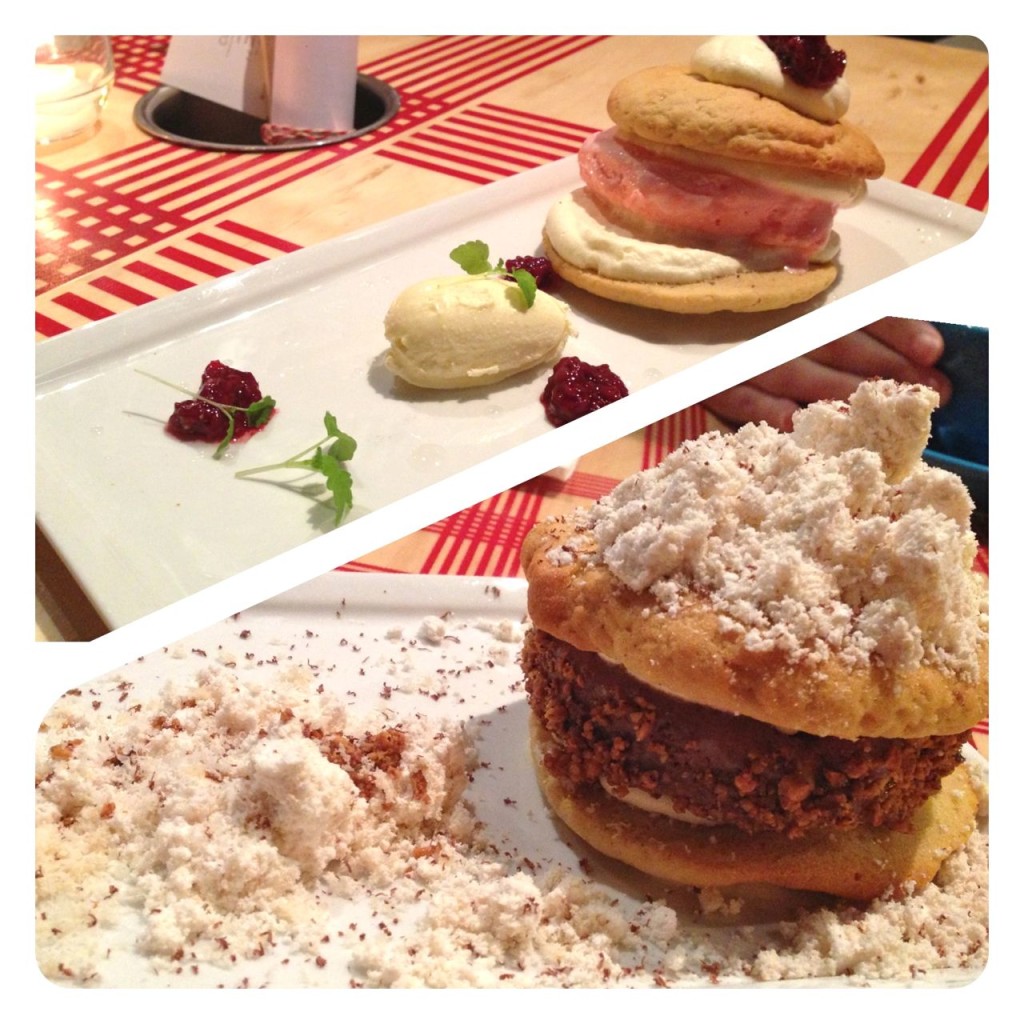 All Meatball Co. staff I spoke with were friendly, approachable and accommodating. Executive Chef James Guldberg came out for a visit which was nice; he explained some of their meatballs top quality ingredients. You may have seen James Guldberg's name around before. James was Head Chef at Piaf Bistro and helped establish its sibling restaurant, The Sardine Tin. He was also Head Chef at The Survey Co where he was responsible for the operation of all three restaurants.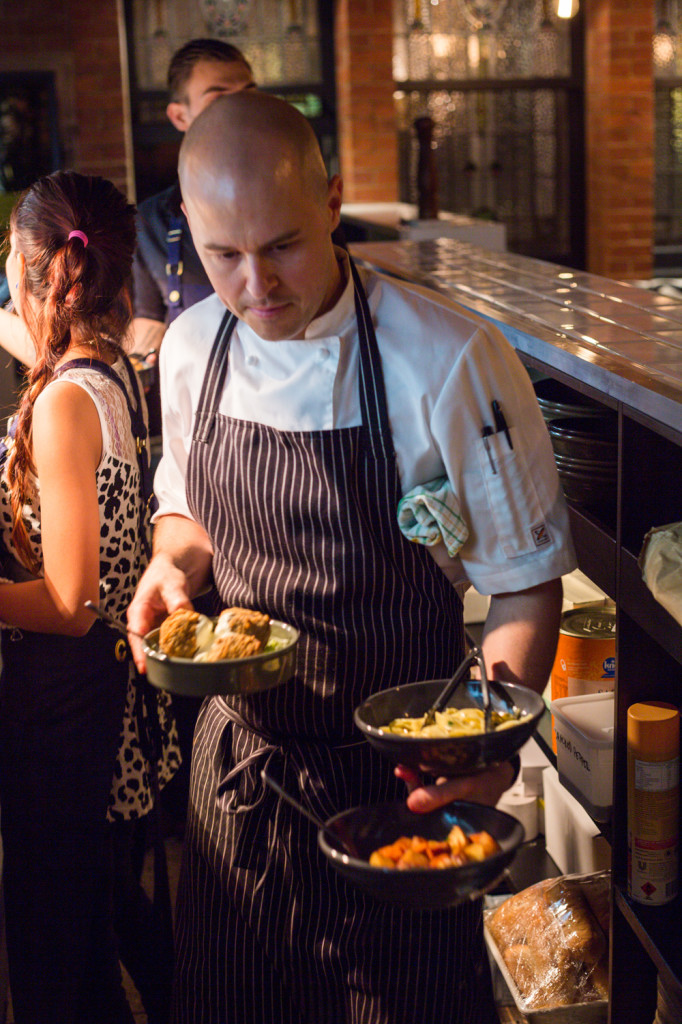 If you are looking for an intimate dinner for two, I might suggest opting for something a little more lavish; but that's just me. In saying that though, The Meatball Co. might very well be perfect for you, not so much pressure on the wallet (or the date). Their menus are designed for those wanting a quick bite on the run, or for people seeking to take in the relaxed atmosphere. Because The Meatball Co.'s style of eating is all about sharing, if you have a large get together coming up The Meatball Co. would work well. South Brisbane has a bustling art and theatre scene, so perhaps a tasty meatball before your next night out is in order.