I had the best Gazpacho ever at Wednesday Girls Dinner tonight!! Serving it with the cucumber salsa made it even better. The flavour was so fresh and tangy and the subtle kick of Tabasco made every mouthful exciting on the palette. This recipe needs to be made by everyone reading this blog. Once you have please drop me a line and tell me what you think.
Gazpacho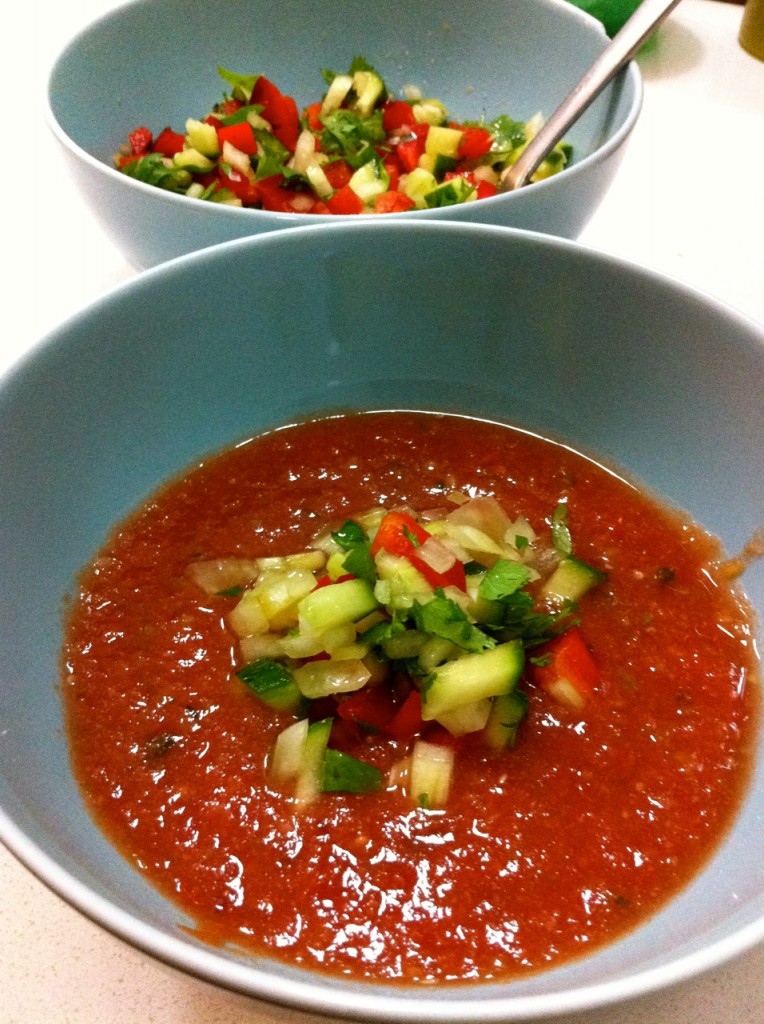 Ingredients
3 cups tomato juice
8 medium egg (plum) tomatoes (600g), chopped coarsely
1 medium red onion, chopped coursly
1 clove garlic
1 lebanese cucumber, chopped coarsely
1 small green capsicum, chopped coarsely
2 slices white bread, crusts removed, chopped coarsely
2 tsp Tabasco sauce
Cucumber salsa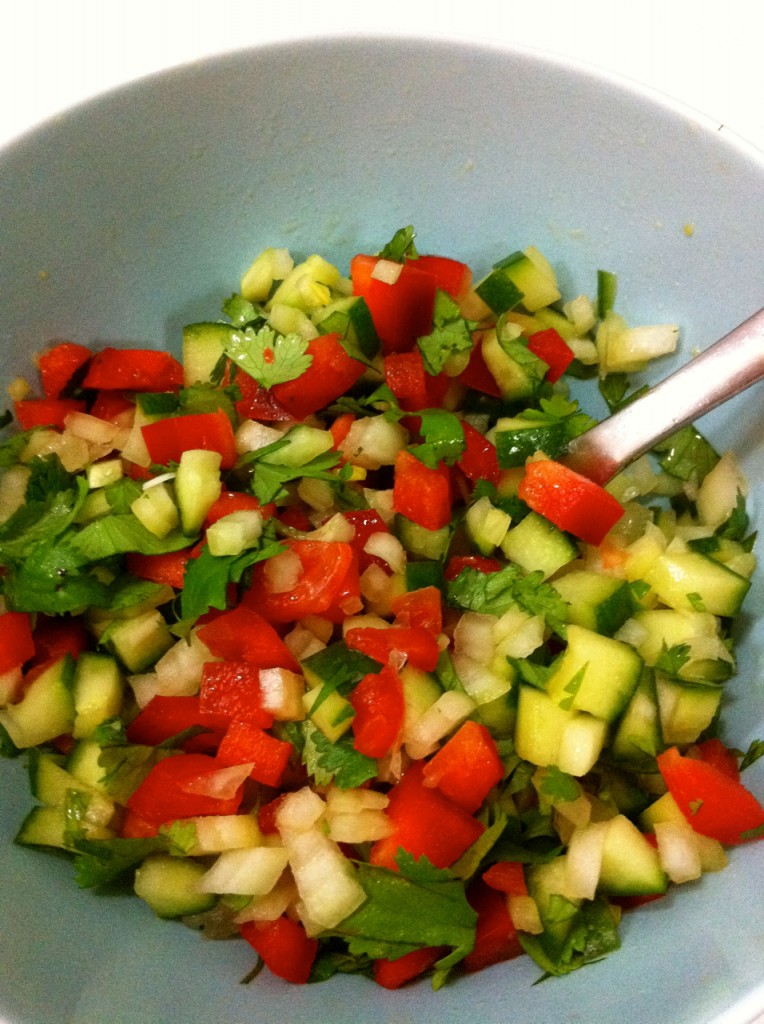 Ingredients
1 small white onion, chopped finely
½ Lebanese cucumber, seeded, chopped finely
½ small yellow capsicum, chopped finely
2 tbs olive oil
1 tbs vodka
2 tbs fresh coriander
Method
Blend or process juice, tomato, red onion, garlic, coarsely chopped cucumber, green capsicum, bread and sauce, in batches, until smooth. Strain through sieve into large bowl. Cover; refrigerate 3 hours.
Make cucumber salsa – Combine ingredients into a bowl
Season soup to taste; serve soup topped with salsa. Serve with crusty bread, if you like.
Butterflied Lamb w/ Fresh Mint Sauce
Such a beautiful piece of meat butterflied Lamb leg and look how perfectly it was cooked. Karolina this was a gorgeous meal. I liked the freshness of the salad with the lamb. Roasted vegies make a roast so much more filling, I loved this alternate combination. *Warning* Looking at these photos may be quite difficult for some, especially on an empty stomach.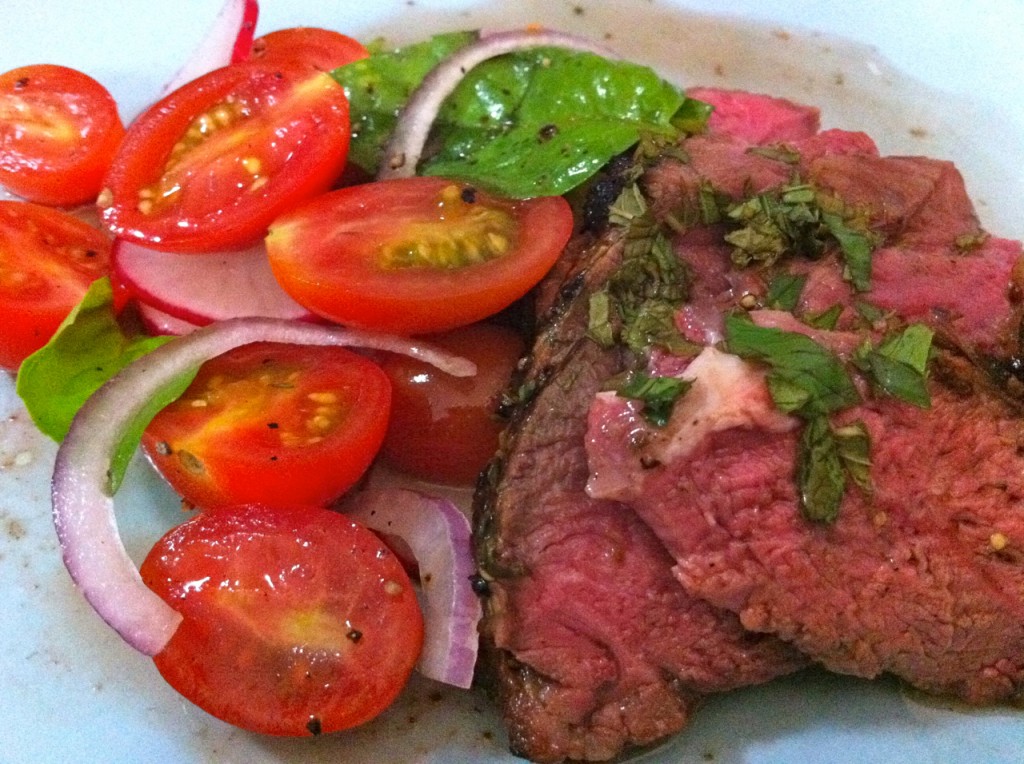 Ingredients
½ cup (90g) honey
1 tbs wholegrain mustard
2kg butterflied leg of lamb
¼ cup loosely packed fresh rosemary sprigs
Method
Combine a quarter of the mint sauce, honey and mustard in large shallow dish; add lamb turn to coat in marinade, season. Cover; refrigerate 3hours or overnight, turning occasionally. Refrigerate remaining mint sauce, separately.
Drain lamb; place, fat-side down, on heated oiled grill plate or BBQ. Cover lamb loosely with foil; cook about 10 minutes or until browned underneath. Uncover; turn lamb, sprinkle with rosemary. Cook, covered about 10 minutes or until cooked as desired. Remove from heat; stand, covered for 15 minutes.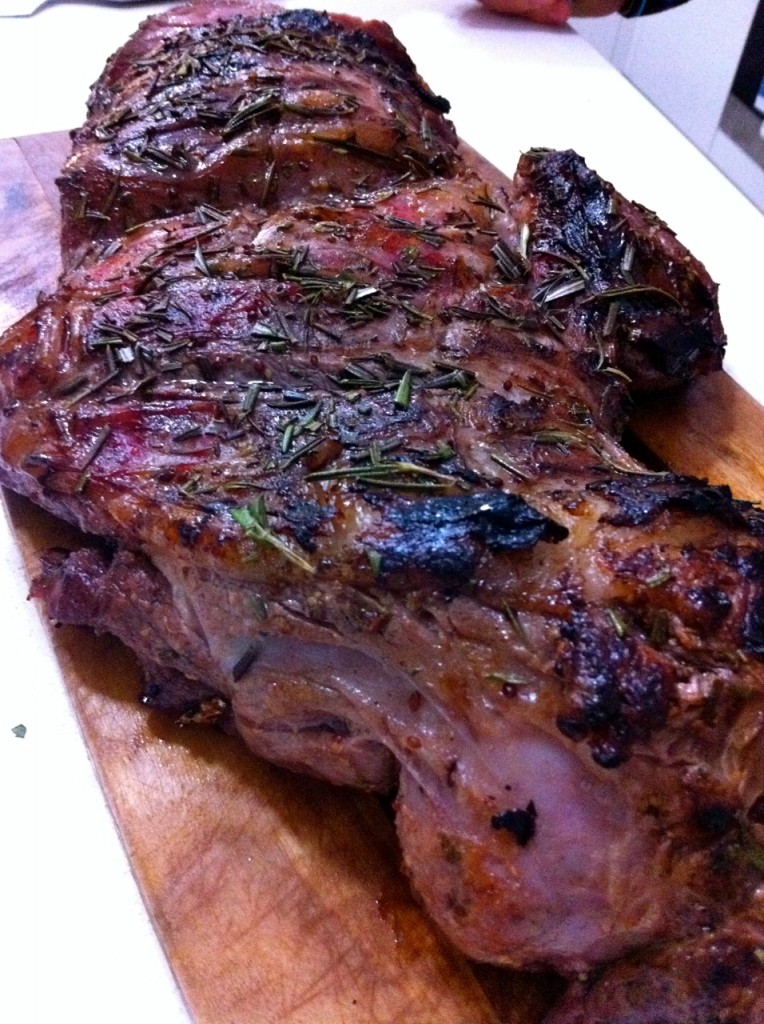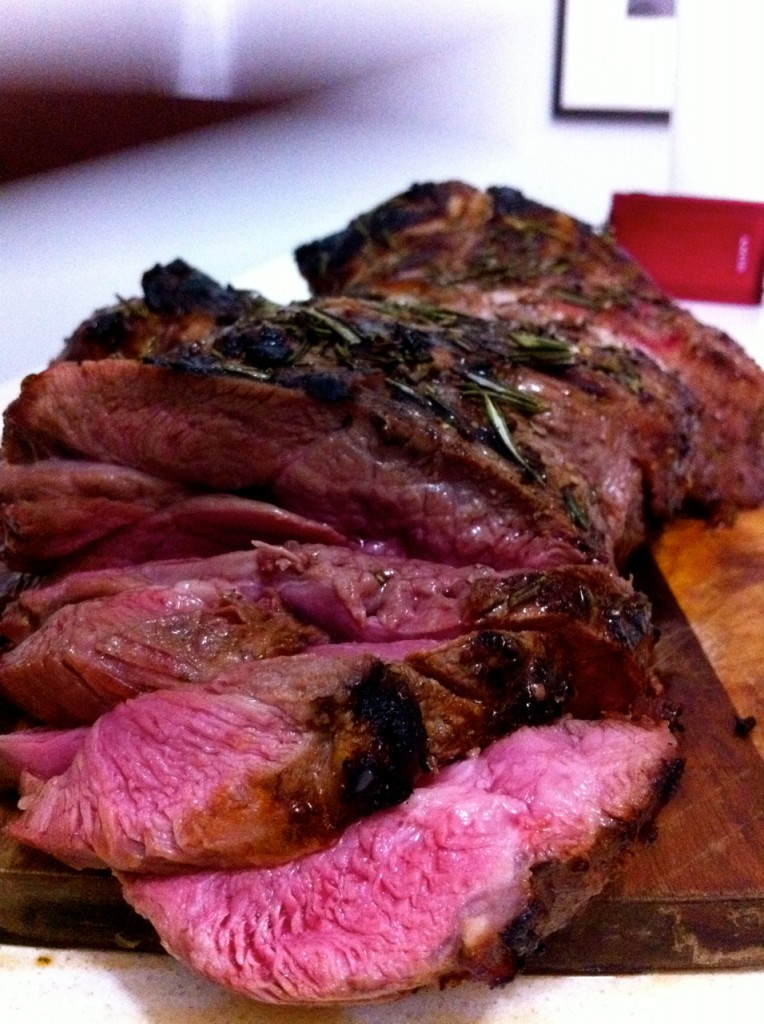 Slice lamb thinly; serve with remaining mint sauce, and a tomato and radish salad if you like.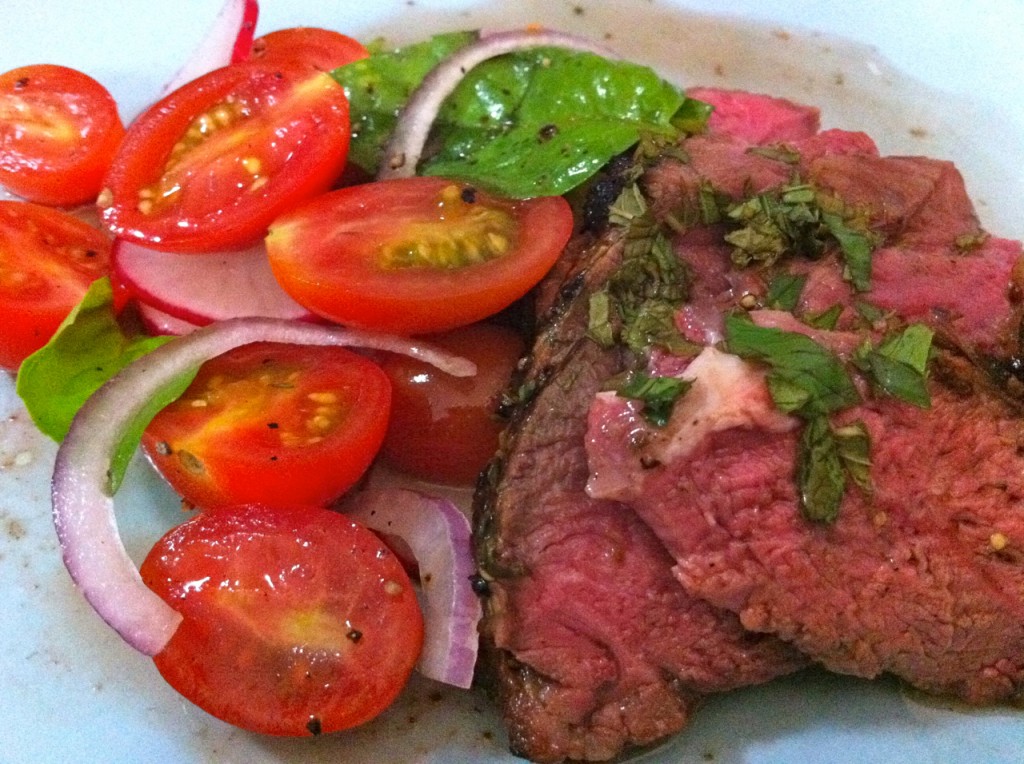 Mint Sauce
Ingredients
½ cup (125ml) water
½ cup (110g) firmly packed light brown sugar
1 ½ cups )375ml) cider vinegar
½ cup finely chopped fresh mint
Method
Combine the water and sugar in small saucepan. Stir over heat, without boiling, until sugar dissolves. Bring to the boil; reduce heat, simmer, uncovered, without stirring, about 5 minutes or until syrup thickens slightly. Combine sugar syrup, vinegar and mint in small bowl.
Tips: the mint sauce can be made several days ahead; store, covered, in the fridge. Ask your butcher to butterfly a leg of lamb for you.
Gayndah Lime Pie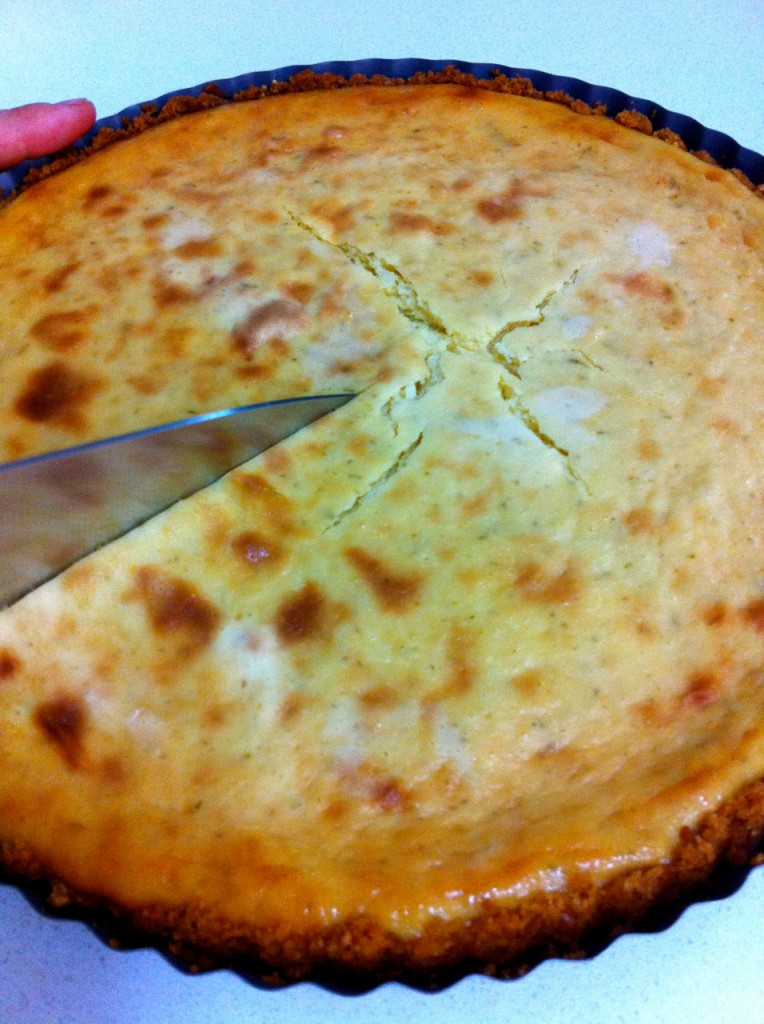 Ingredients
serves 6
200g wheatmeal or Granita biscuits
1/4 cup ground almonds
1 tbs caster sugar
100g butter, melted
4 eggs, lightly beaten
395g can condensed milk
2/3 cup (160ml) cream
Finely grated rind and juice of 4 limes
Method
Preheat oven to 170°C. Line base of a 20cm springform tin with baking paper.
Process biscuits until fine crumbs. Add almonds, sugar and butter, process until combined. Press mixture firmly into the base and 3cm up sides of tin. Refrigerate.
Whisk eggs, milk, cream, lime rind and juice until smooth. Pour into biscuit crust.
Place on tray and bake for 40-45 mins or until set. Cool. Serve with extra lime slices.