There's no better way to celebrate the middle of the week than with our regular Wednesday Girls Dinner! Our cosy, candle lit night was enhanced with loads of laughter and stories. Sarah treated us with home made fromage blanc which she served with fresh baguette, prosciutto and raspberries, delicious! Fromage Blanc if you don't know is a fresh spreadable cheese, apparently it originates from northern France and southern Belgium. Fromage meaning 'fresh cheese' and Fromage Blanc meaning 'white cheese'.  It had a wonderful soft, delicate flavour which went nicely with the prosciutto and raspberries.  Sarah had fresh thyme and lemon thyme as an optional extra which I thought was beautiful, not only as a visual, but the flavour, it was a very nice addition.
Baguette w/ Homemade Fromage Blanc, Prosciutto & Raspberries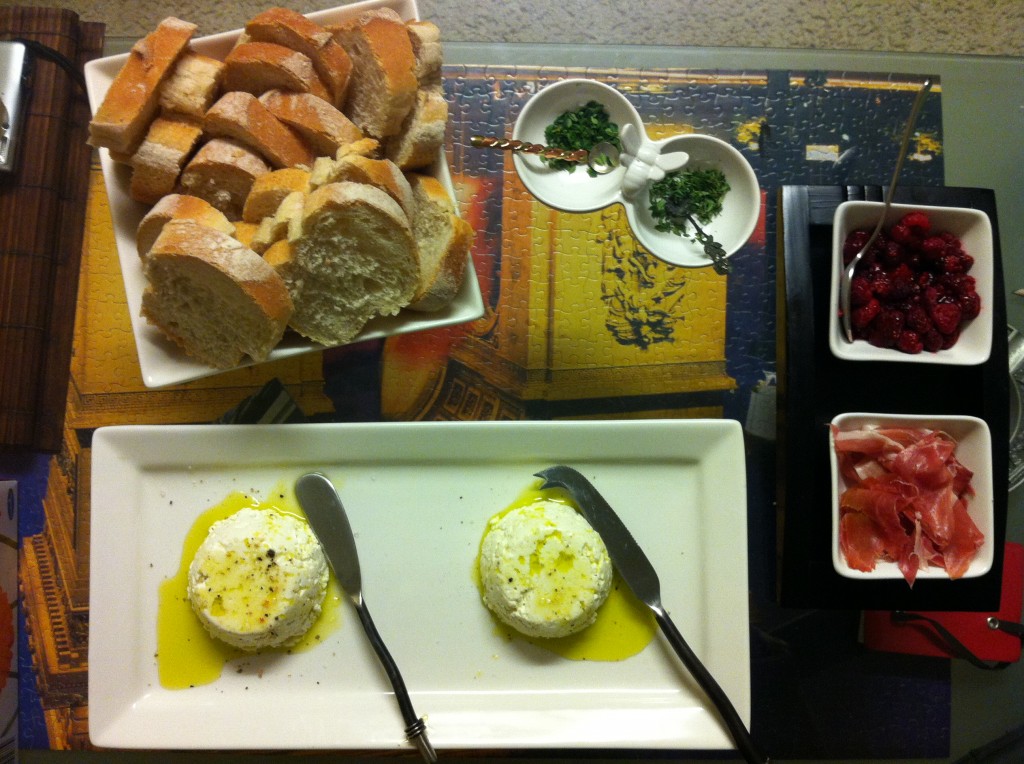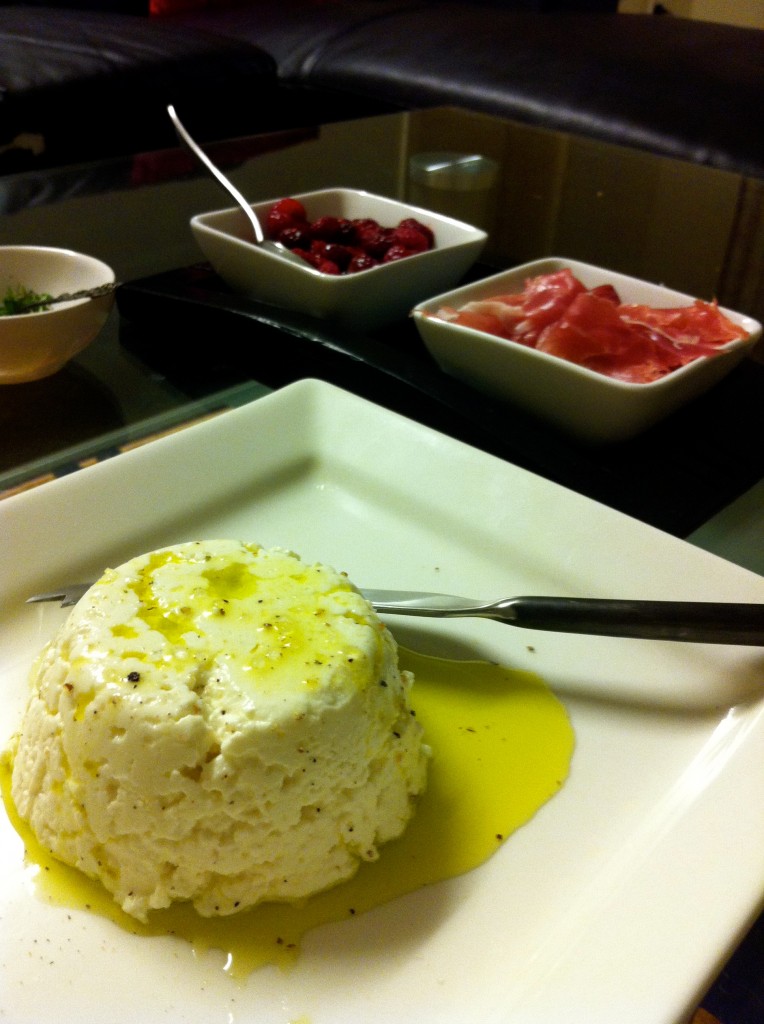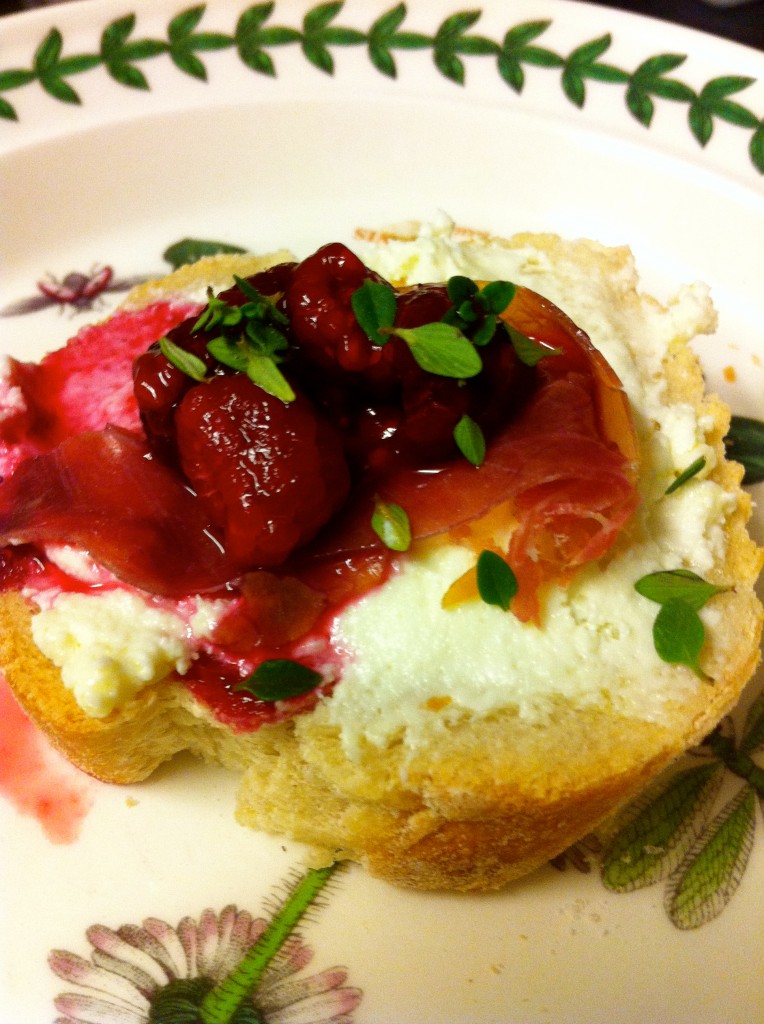 For our delightful main we gobbled down Stout and Beef Pot Pie with seasonal greens and mash. For our vegetarian diner, a special Moroccan Vegetable Pot Pie was made – Great job Sarah! I didn't taste the Moroccan Vegetable Pie but Kate said it was yummo! The Stout and Beef Pot Pie was out…. of… this…. world! It was so rich, so stouty, so morish, so yum! It was the perfect meal to have on a cold winters night. Oh nearly forgot! To top this all off, Sarah also made a homemade batch of Gluhwein – heaven! The citrus flavours, spices and wine warmed me up further more. It felt like we'd been whisked away to some foreign European town (wishful thinking).
I loved our homely, wholesome, somewhat European feast tonight Sarah, it was tasty! It's my turn next, perhaps I should keep up with the cultural theme – NO I won't do Asian again I promise ha ha!
 Stout & Beef Pot Pie or Moroccan Vegetable Pot Pie
w/ Seasonal Greens & Mash