**Disclaimer: I was invited to experience Westfield Garden City as a guest of One Green Bean**
It feels like yesterday that my 18 year self was flashing ID to get inside Garden City's Dicey Riley's Irish Bar. Fast forward 15 years later and Westfield Garden City has certainly revamped itself. And thank goodness so have I!
Having recently undergone a $400M redevelopment, the centre's new foodie precincts will leave you blown away; one questions if you're even in a shopping centre at all.
Where Dicey Riley's and the vast, uninviting concrete playground that lay before it once stood, rests Westfield Garden City 's tropical Town Square precinct. A poolside resort oasis with a plethora of affordable restaurants surrounding its calming waters, this foodie predicts it will be very popular come the warmer Brisbane months. A relaxing glass of vino and a bite to eat after a hard days' worth of shopping sounds like the perfect recovery to me.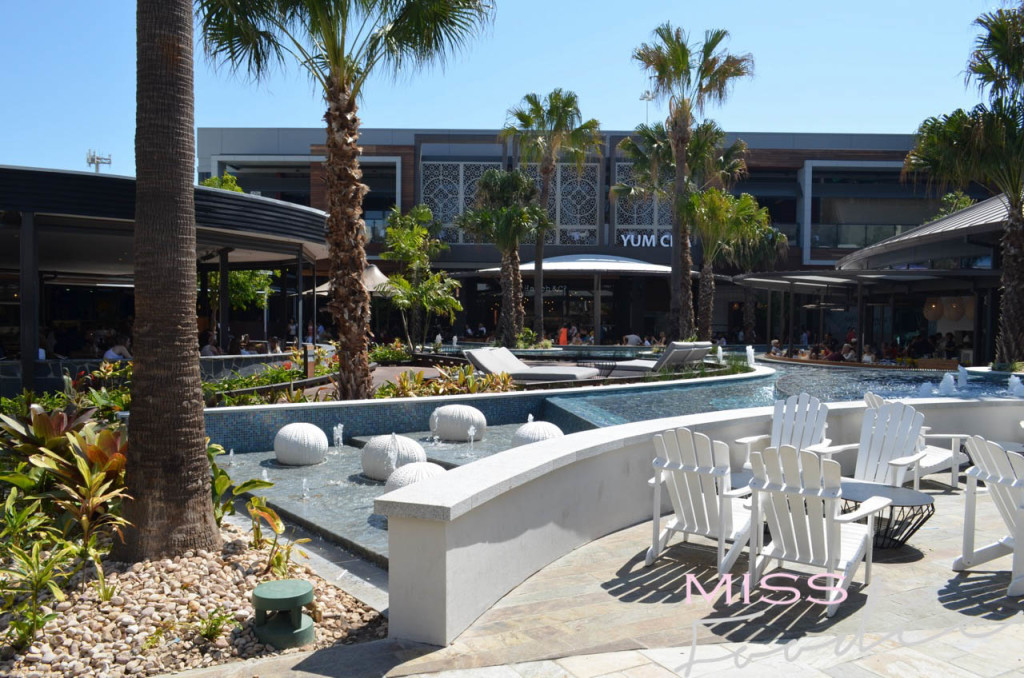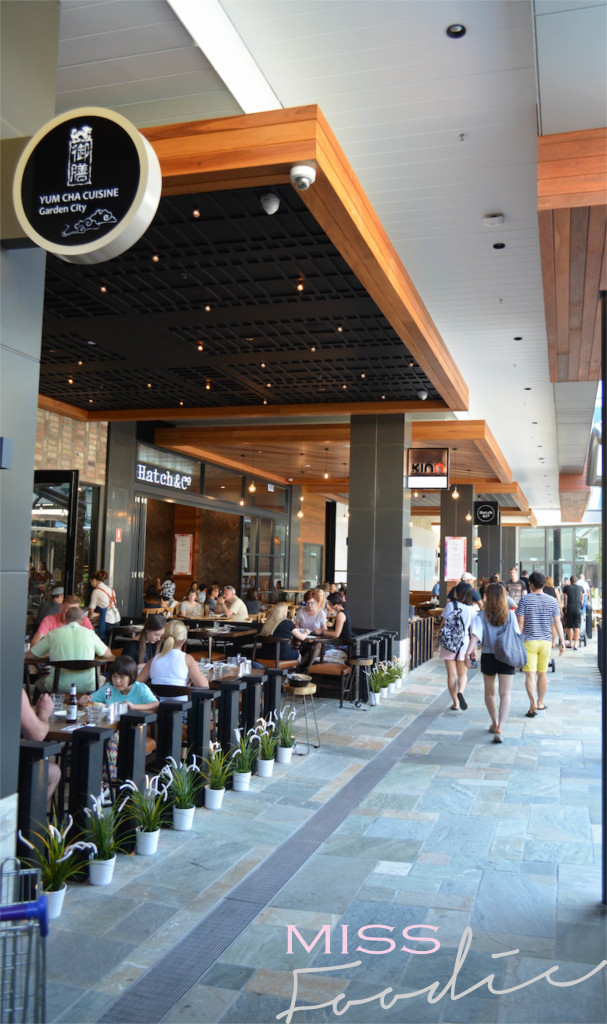 Amid the popularity of the ritzy Town Square, rests another Westfield Garden City refurb story – the Fresh Food precinct. Exposed high ceilings, visible lighting beams and planter pots coupled with chic modern styling creates a bustling market atmosphere.
Walking into this area I couldn't get over how vast the space was. As I said, it's been some time since I've ventured to Garden City , so I can't quite remember what it looked before, but I'm certain it's nothing on what it is now.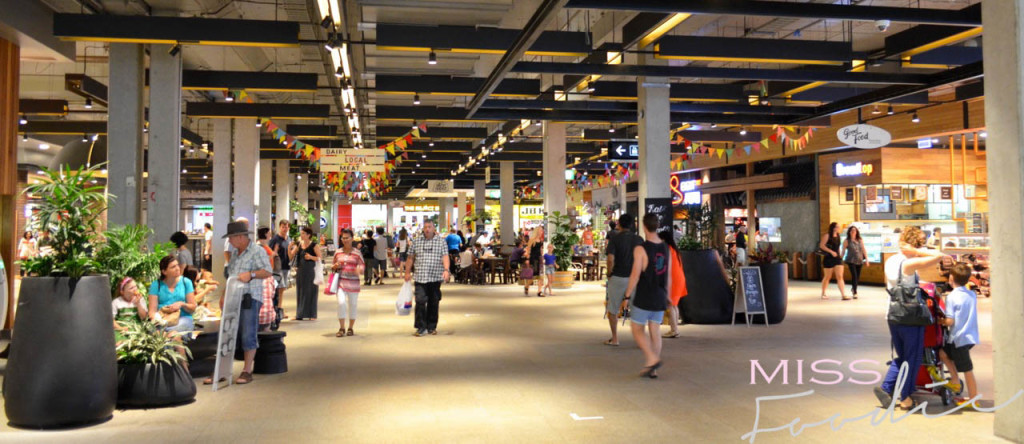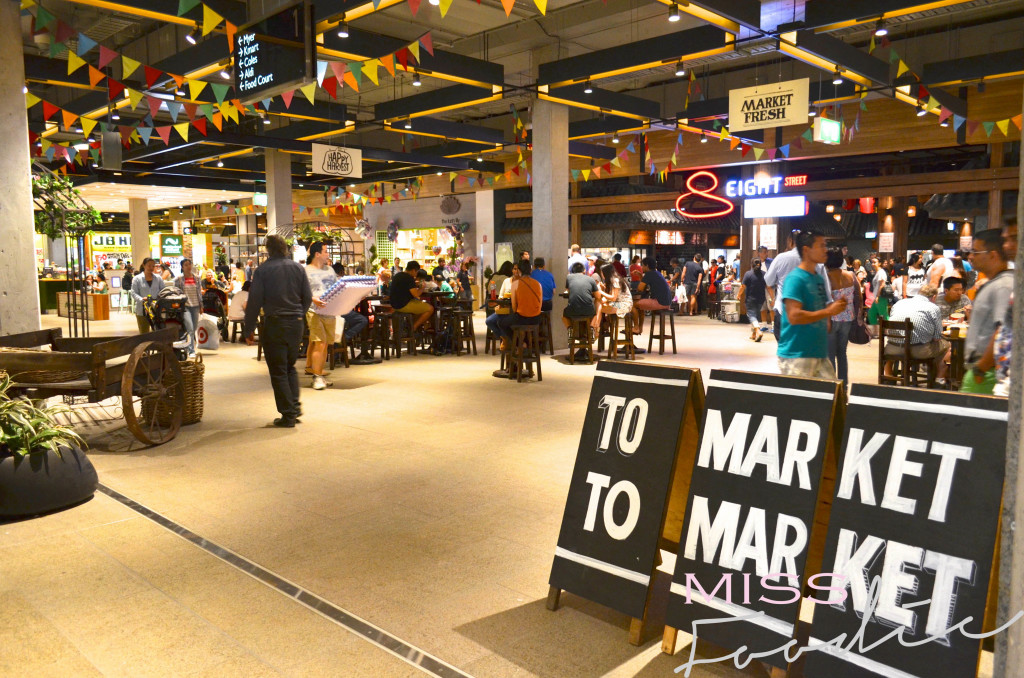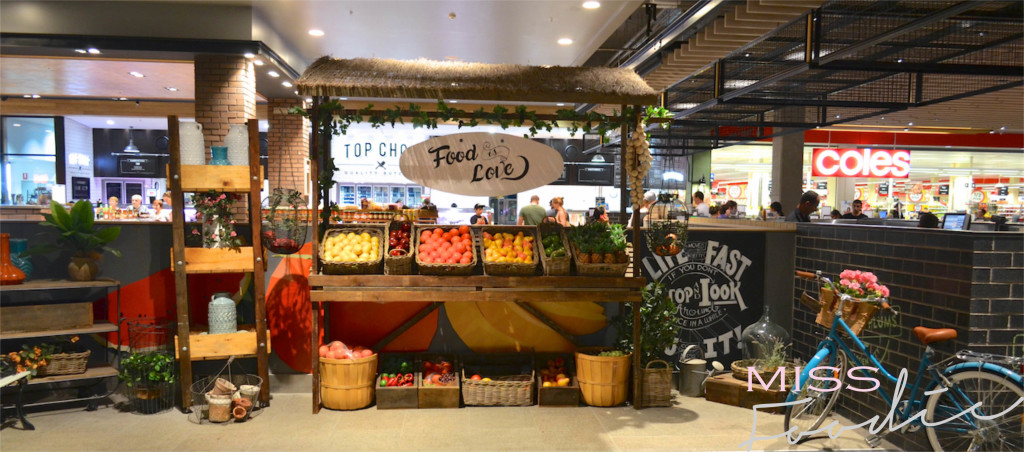 The Fresh Food Precinct has a number of specialty retailers on site. There's the Asian grocery store Sunlit, perfect for those hard to find Asian ingredients. The fruit and vegie shop Spuds & Plums, had the nicest looking new season mangoes. Did you know that 7000 ha of mangoes are grown right here in Queensland?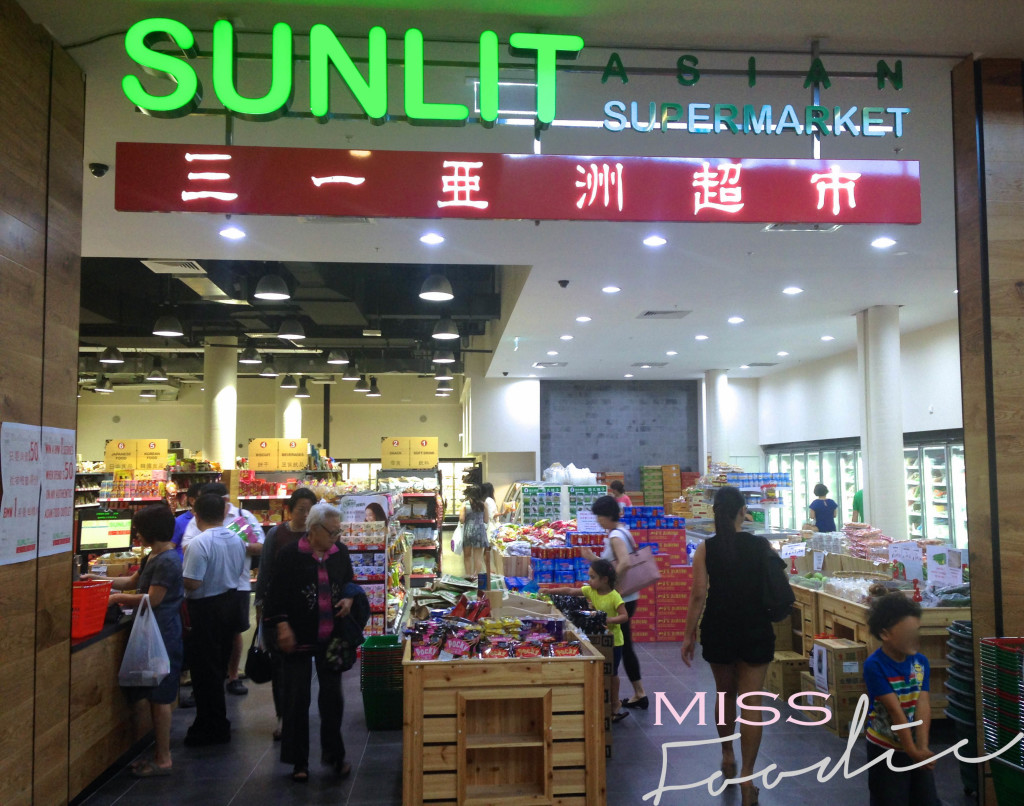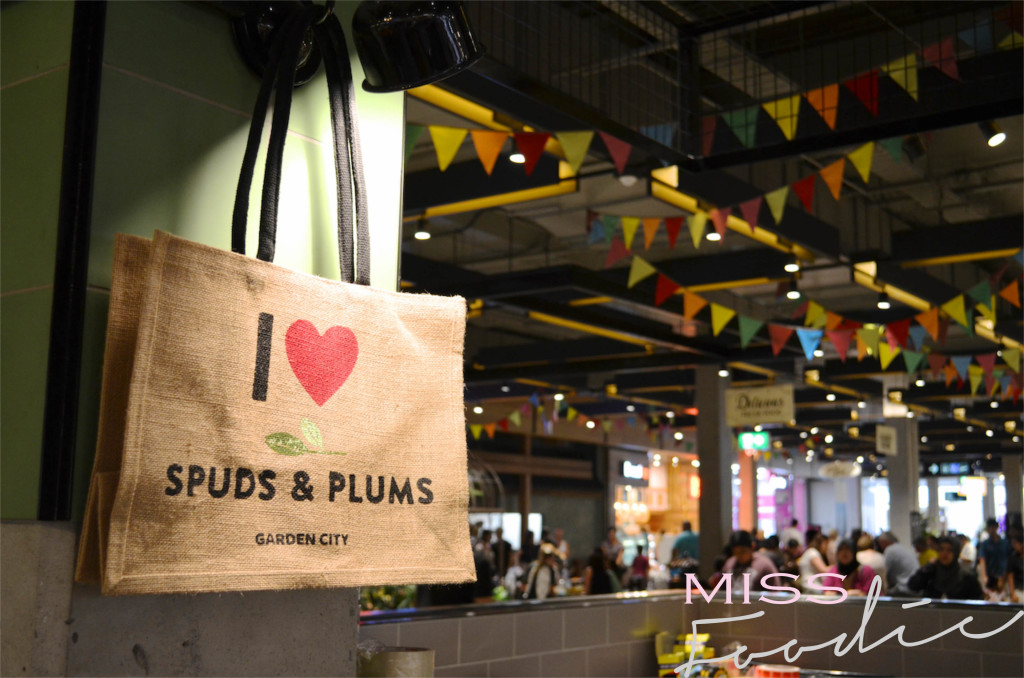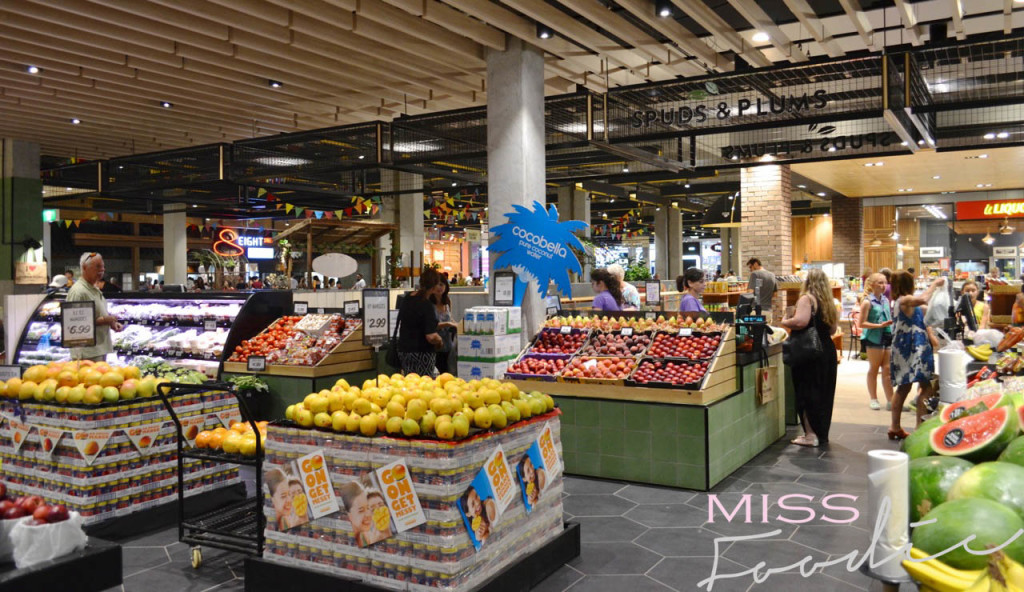 Want some pork with that? Top Chop Butcher, has a huge selection! A large butcher, somewhat tailored to Asian cooking, I enjoyed inspecting the array of diverse cuts they had on offer. Your big outlets Aldi, Coles and Woolworths are a few steps away too if you need anything more. The Fresh Food Precinct is your one stop shop for your grocery shopping needs.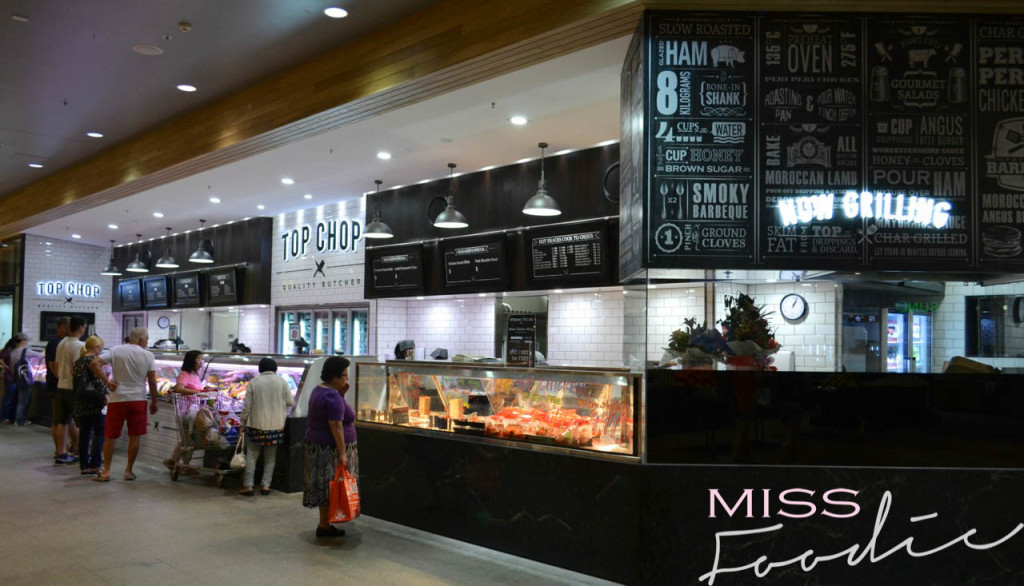 Head spinning with ideas, I had worked up an almighty appetite exploring the Town Square and Fresh Food Precinct. Fortunately for me there was another popular edition to Westfield Garden City – 8 Street.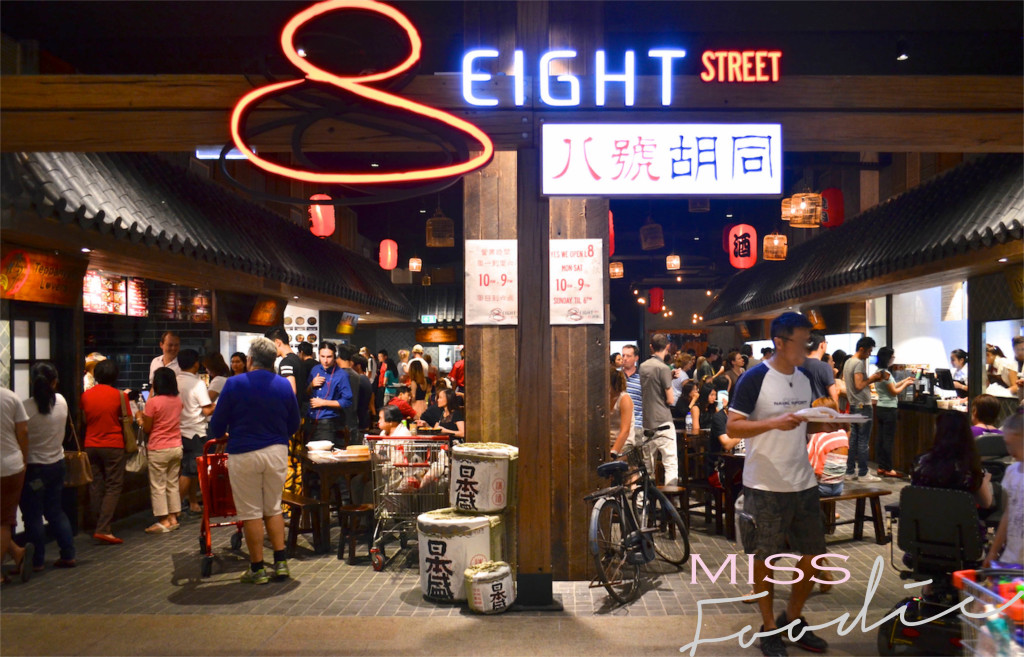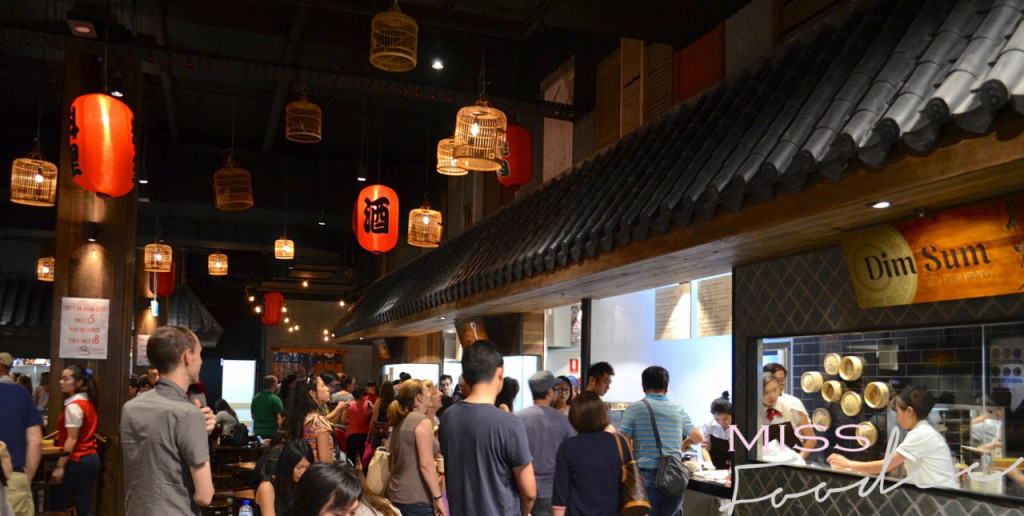 Designed with traditional architecture in mind, 8 Street laneway mirrors the vibrant atmosphere of an Asian marketplace. Featuring 14 authentic restaurants, you can eagerly watch on as your food is made fresh to order. Offering everything from Malaysian noodles, traditional BBQ duck and Shanghai dumplings to Japanese pizza, it was Grill n Bao's Chinese Burgers that stole my hungry heart.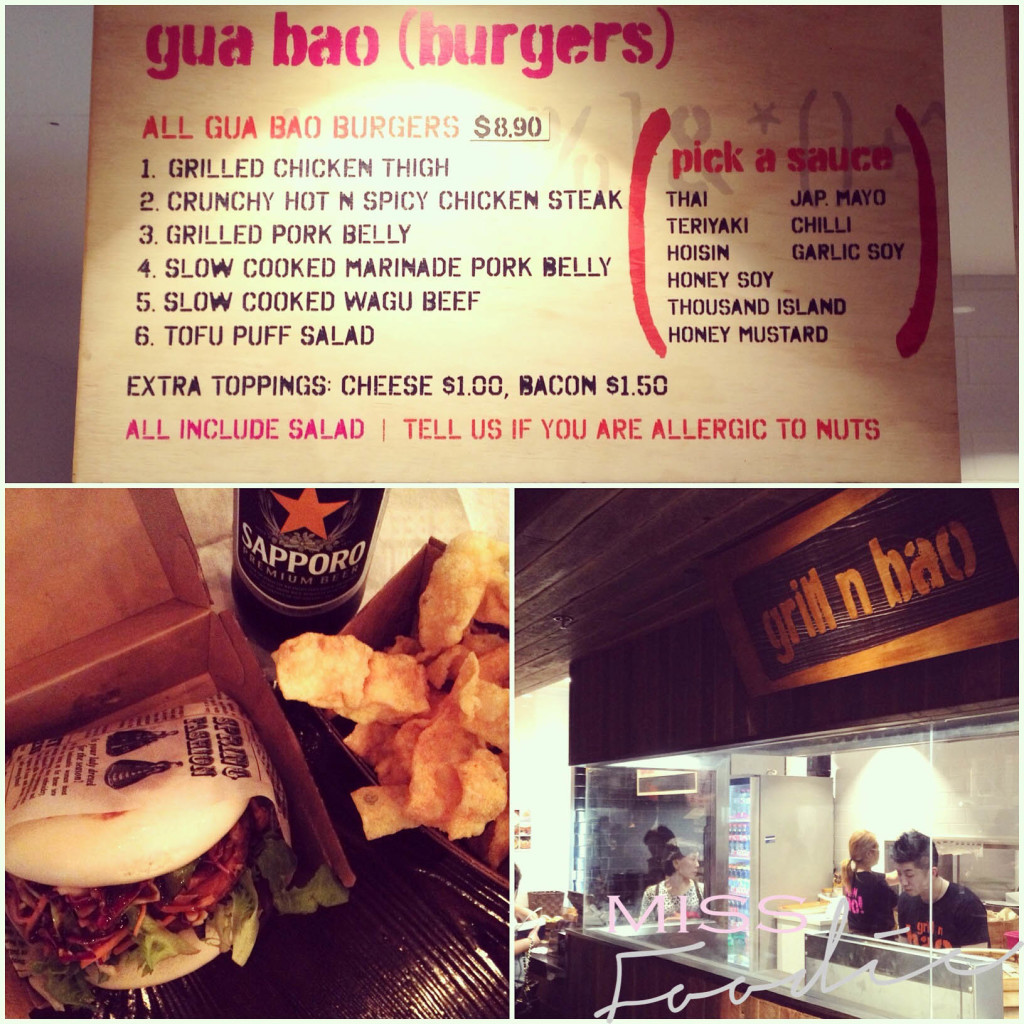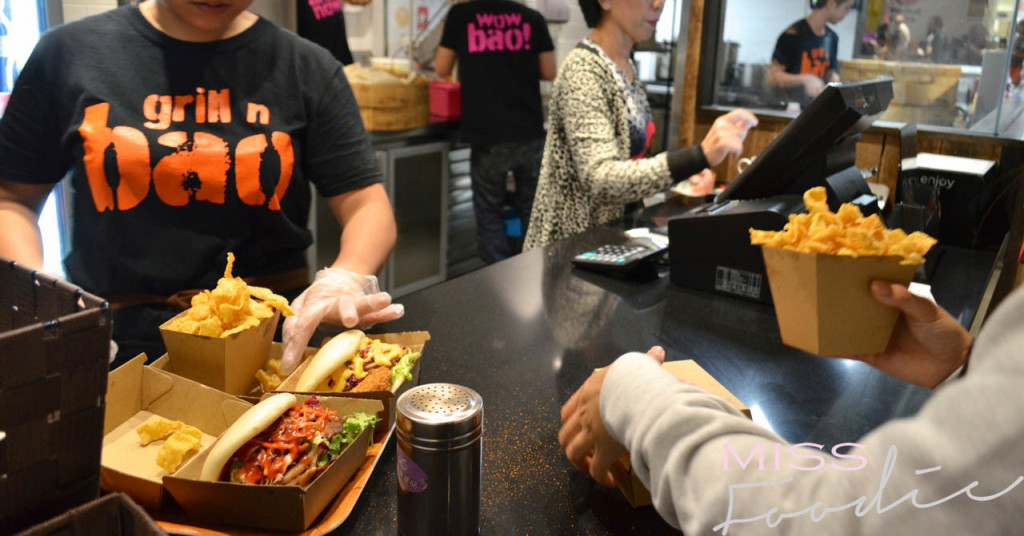 While I feasted on my slow cooked marinade pork belly gua bao, I chatted with 8 Street operator, David Wu.
With Australians gripped on Ramen and Chinese steamed bun burgers, I asked David if the trend was as popular in Asia as it was here. "They are even more popular in Asia, but are certainly on the rise."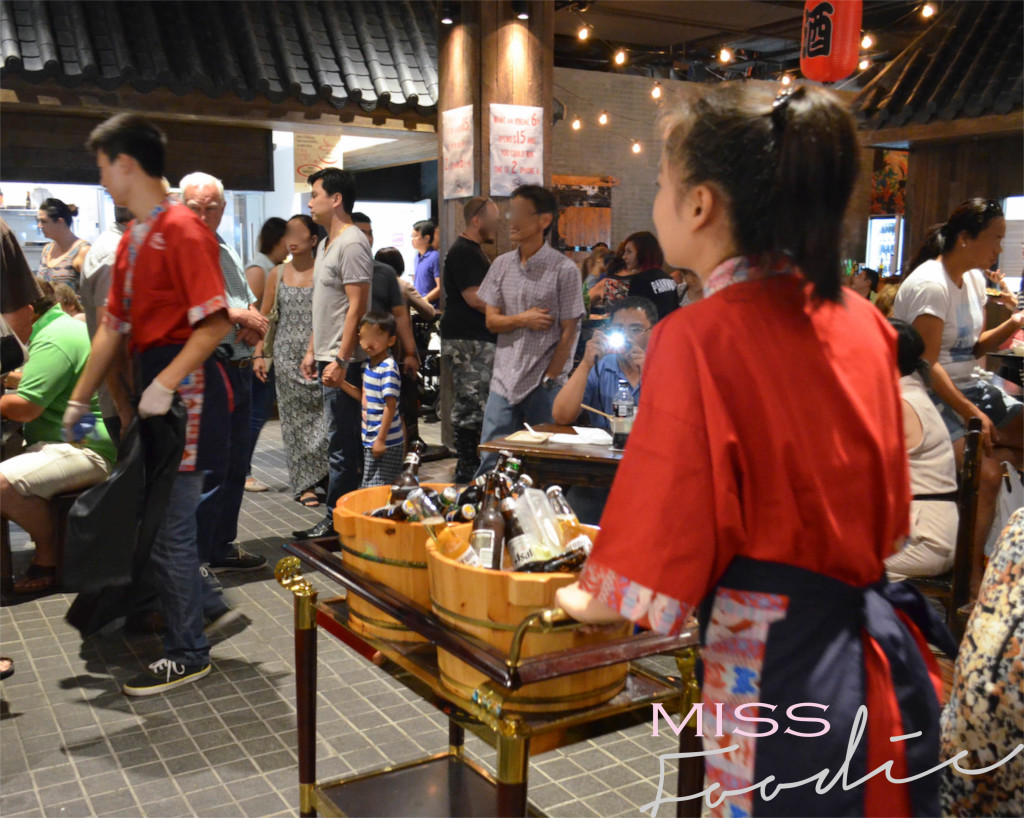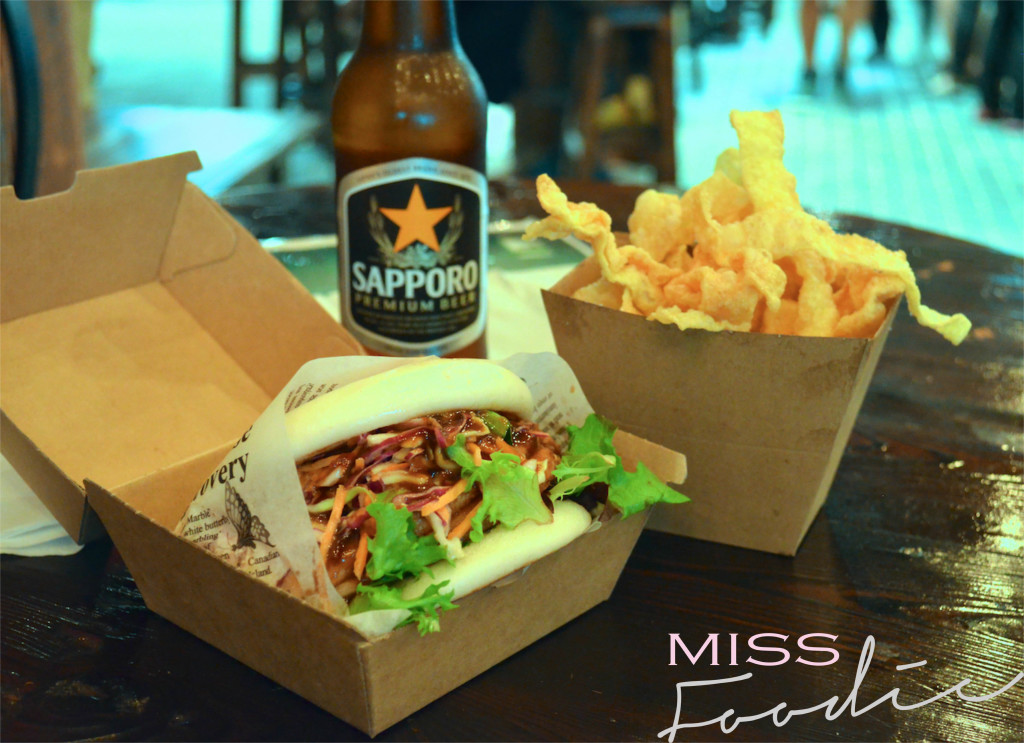 Living in such a multicultural country, we are indeed fortunate to dabble in so many different cuisines. This got me thinking – what popular Chinese food will we see next on the Aussie food scene? David predicts fresh made Vietnamese rice paper rolls. Yes please! I love rice paper rolls and the healthy alternative they provide to some of the naughtier Asian delights.
Literally buzzing with people, I asked David what he thought people loved about 8 Street? "…it's the authentic Asian experience – the authentic Asian food, authentic Asian fit out and environment."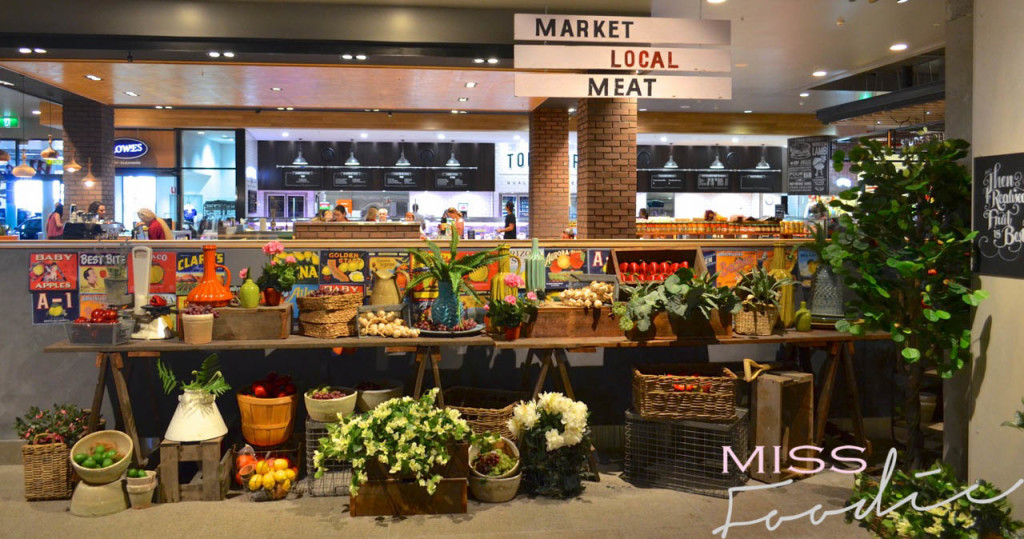 With so much inspiration around me, I felt rather motivated to try my hand at creating my own Chinese burger for (my now fiancé) Mr B at home; after all, it was his birthday in one sleep.
So back to Top Shop Butcher to get me some of those meaty pork spare ribs I drooled over earlier.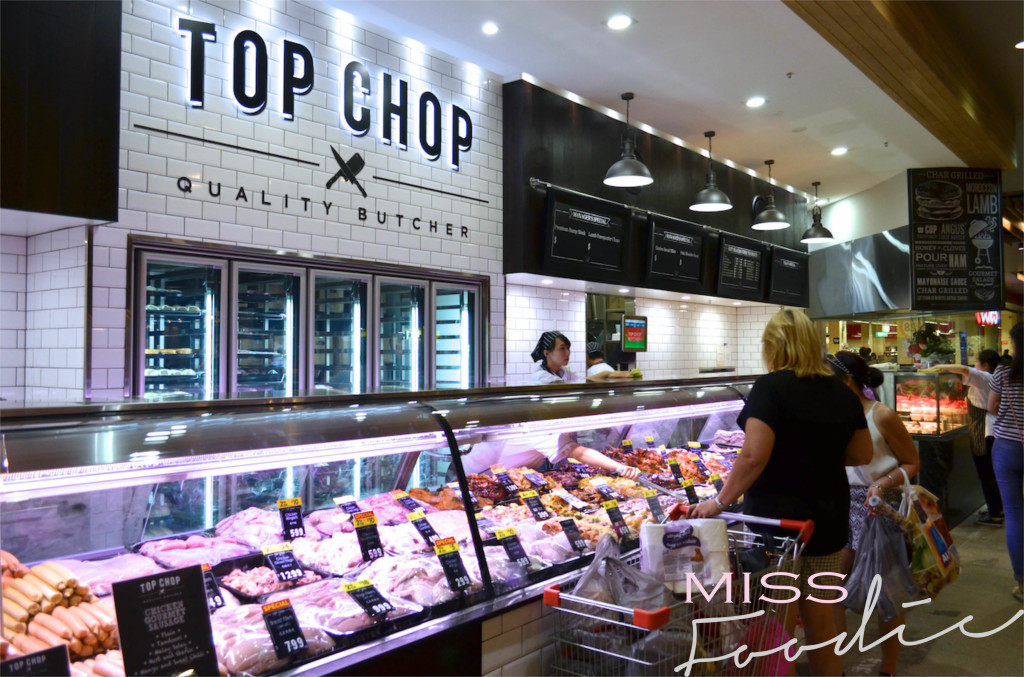 Then to Spuds & Plums for my Asian-slaw ingredients – crispy red cabbage, carrot, fresh mint and coriander. Next on my ingredient list was hoisin sauce for my dressing and while I was at it, I threw in some Chinese 5 spice too for good measure – thanks, Sunlit Asian Grocer! Then for the bun, I certainly wasn't going to attempt cooking a Chinese steamed bun, so it was a dozen dinner rolls from Breadtop.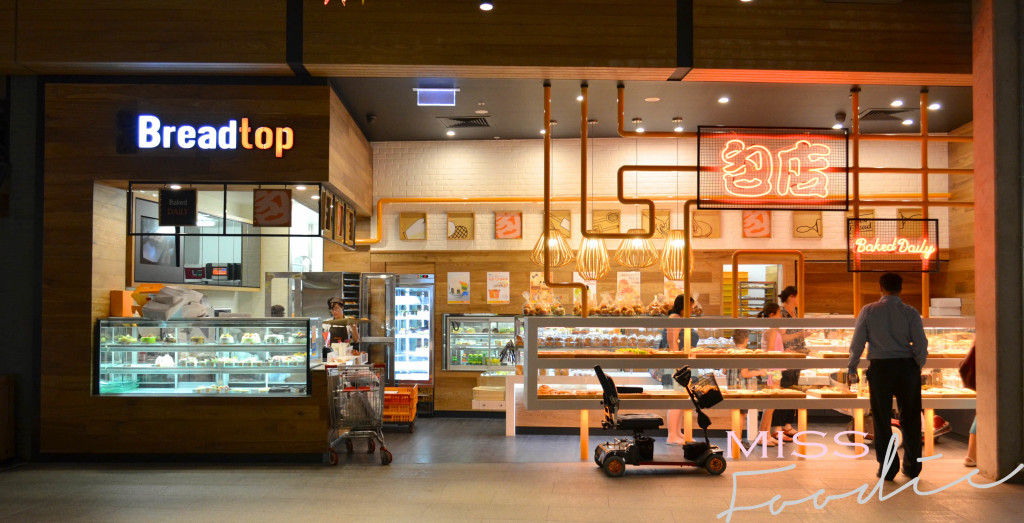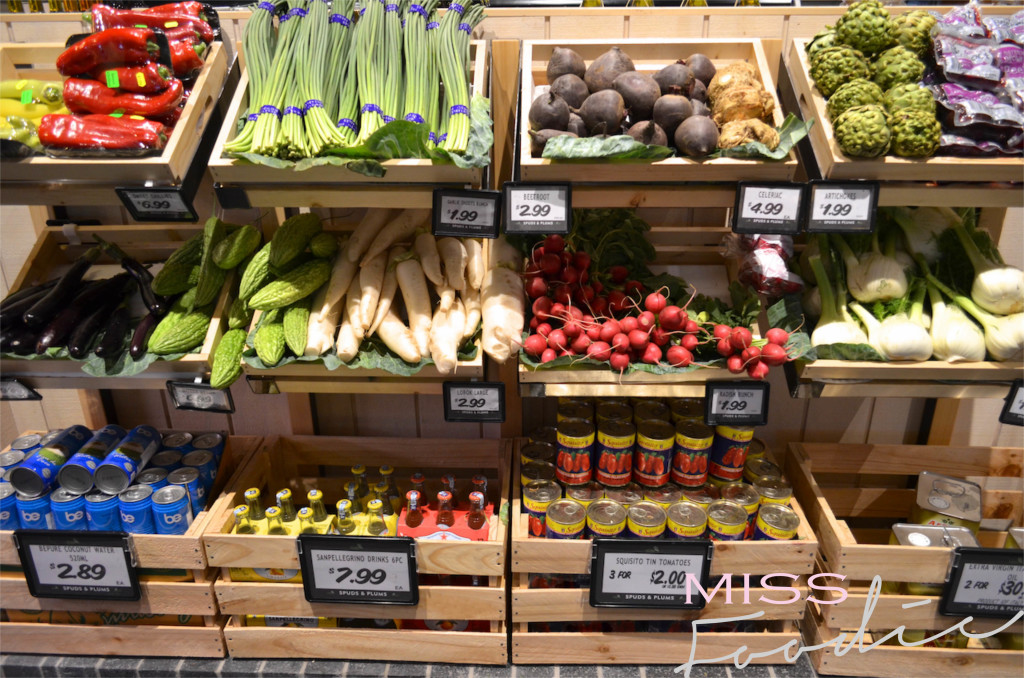 As I write this, there isn't anything similar at any of the other Westfield shopping centres, but there are whispers of exciting new projects. I can see why too; it's a completely different shopping experience in the Fresh Food Precinct.
Take today for example. I've dabbled in a bit of clothes and present shopping. I've had a nice walk in the sun and checked out the Town Square oasis and its restaurants. Then ventured into the Fresh Food Precinct where low and behold, I'm trekking around what feels like a buzzing market. And now I have the luxury of going home with a booty of fresh food to cook up at home. Shopping Centres as we know it have changed and the locals are loving it.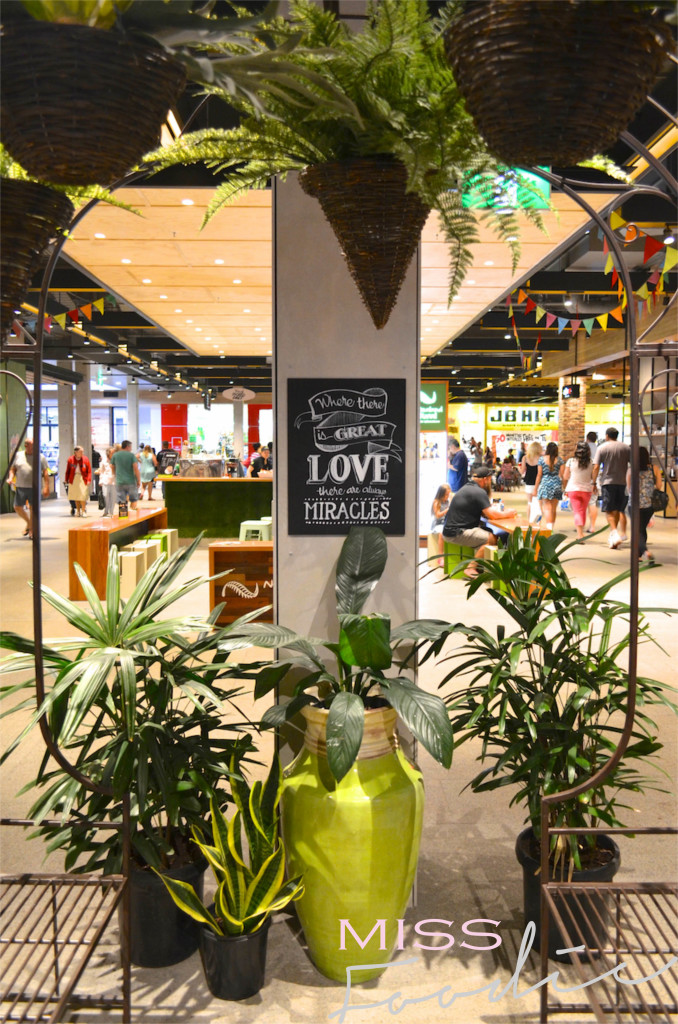 Keen on making your own Asian Pork Slider's at home?  [Click here for my recipe]