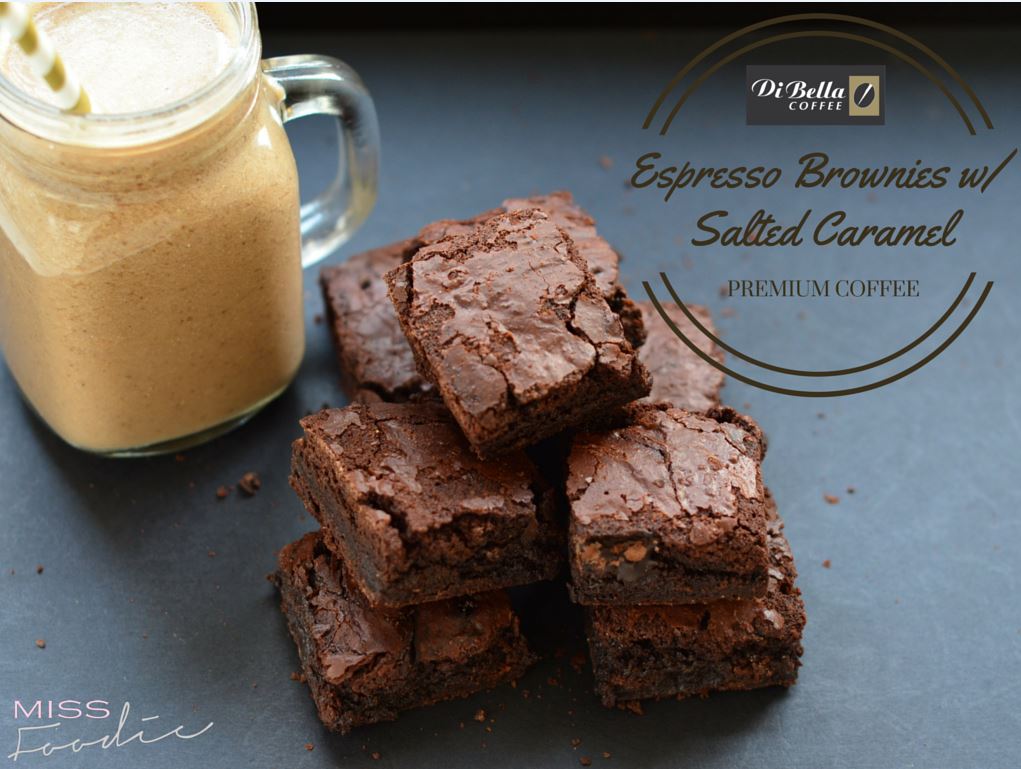 Many things about the world change, but the aroma of fresh coffee will always be a comforting one.
I consider the morning sounds of a busy street, café chit chat, rustling newspaper and coffee brewing, a melody within itself. Better yet, the soulful sounds of chirping birds, a first rooster crow and a whistling kettle. Whether you are a country mouse or city mouse, a coffee provides a warm, uplifting start to the day.
When approached by Di Bella Coffee to do a sponsored post using their specialist coffee, I was instantly hit by the caffeinated possibilities. But first, I had to investigate Di Bella Coffee's ethics, for the stories around fair trade in the industry aren't always positive ones.
I was pleased to hear Di Bella Coffee pride themselves on being the only coffee company in Australia to source 100% of their beans direct from the farmer; they call this direct trade program Crop to Cup. They work directly with farmers to ensure an ethical and sustainable supply of raw coffee that supports the farmer's communities and creates growth opportunities for local workers – now that's a coffee I feel comfortable sipping on.
What began as a small coffee roasting operation in the suburbs of Brisbane in 2002 has emerged as an innovative, customer focused business driven by a passion to deliver the Ultimate Coffee Experience.
Alright, alright, back to the Di Bella recipe. We all know my blog lacks recipes for my sweet tooth friends — so this one's for you!
My first thoughts steered towards a classic Tiramisu, but I knew I could do better than that. Coffee brownie? Better yet, a freshly brewed Di Bella espresso brownie with Salted Caramel – now we're talking!
I've made brownies once before using my friend's recipe, so I went back to that as my base and added fresh Di Bella espresso to the mix. My indulgent middle layer of salted caramel makes enough gooey goodness for the brownies, with leftovers to drizzle over that ice-cream I know you have hidden in the freezer.
Making brownies a second time round, I forgot how gooey the mixture was. Don't be too concerned if it's challenging to spread – just get in there and use your warm hands to even it out. As messy as it may look when you're done, once out of the oven it all works out — promise.
Your Espresso Brownies with Salted Caramel are best enjoyed warm, for on these cold winter days the salted caramel sets slightly and can be chewy as opposed to gooey; either way they're great alongside a cup of Di Bella coffee!
I was commissioned by Di Bella Coffee to create this sponsored post.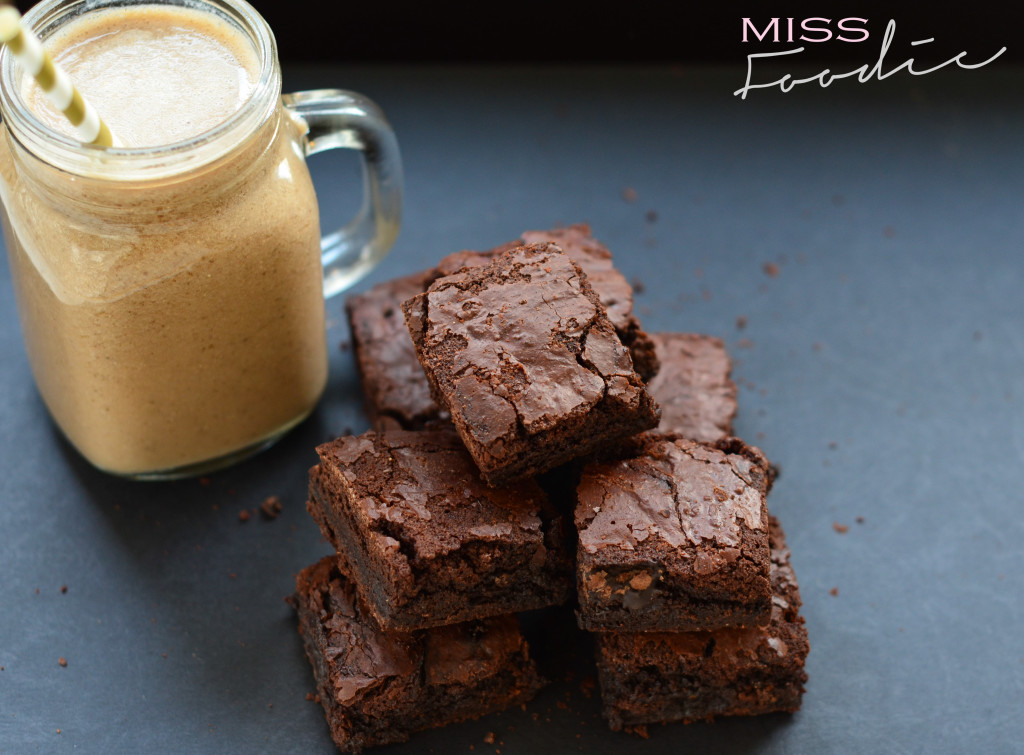 Espresso Brownies with Salted Caramel
2015-06-05 14:24:16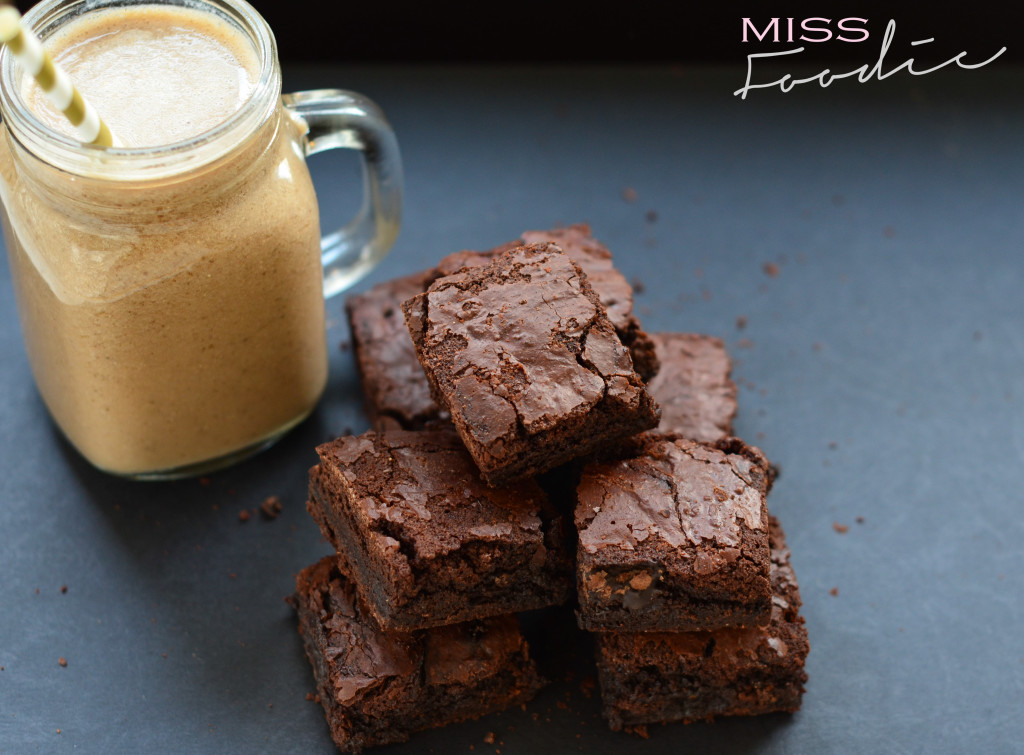 Ingredients
Salted caramel
1 cup caster sugar
6 tablespoons unsalted butter, room temp
½ cup heavy cream, room temp
1 to 2 teaspoons sea salt
Brownies
¾ cup cocoa powder
1 1/3 cups sugar
2 eggs (room temperature)
12 tablespoons unsalted butter
½ cup all-purpose flour (or spelt flour)
2 teaspoons vanilla extract
½ teaspoon sea salt
2 tablespoons of brewed coffee / 1 teaspoon of coffee powder
½ cup 70% coco chocolate, cut into small chunks
Instructions
Salted Caramel
In a medium saucepan, heat the sugar on medium heat for approximately 5 minutes. Use a wooden spoon to occasionally stir the sugar, getting to the bottom of the pan. The sugar will be lumpy at first, but will melt and start turning a light amber colour. Don't stir too often, just enough to ensure it evenly cooks.
Once sugar has melted and begins to take on an amber hue (not deep brown, you may have burnt it), remove from heat immediately and stir in butter. The mixture will violently bubble. That's ok – just use caution.
Use your spoon to stir the butter and sugar until they melt together completely, about 1 minute.
Next, pour in the heavy cream and sea salt to taste. Stir until everything is combined. Place back on the stove for 30 seconds, stirring constantly. Remove from heat and allow to cool for 15 minutes.
Brownies
While the caramel is cooling, preheat oven to 180°C. Line an 8"x8" baking dish with baking paper and set aside.
In a microwave-safe mixing bowl, melt the butter. Stir in sugar, eggs, vanilla extract, sea salt and coffee until well combined. Fold in cocoa powder, flour and chocolate bits.
Pour a little over half the brownie batter into the baking dish, spreading evenly to the edges. Drizzle ¾ cup salted caramel over the brownie mixture, spreading evenly but not quite to the edges. Spoon the rest of the brownie batter over the top, sealing as much of the caramel in as you can! If a little pops out, that's OK.
Bake for approximately 35-40 minutes or until a skewer inserted in the center comes out clean. Remove from oven and allow to cool down. Cut into squares.
MissFoodie http://missfoodie.com.au/