"I was always by my father's side; wherever he was, I was. In the original factory there was a very long timber table and underneath it were machine parts and packaging. But there was this one little space that I used to curl up and fall asleep and they would never find me." Angelos 'Pasta Princess' Donna, reflecting back on her childhood years.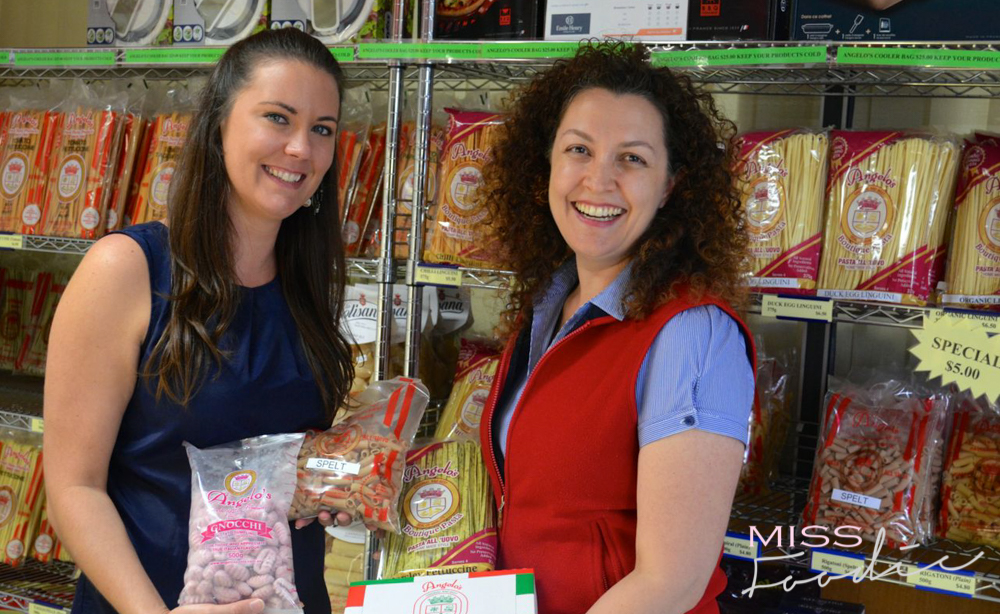 It was a particularly wet Saturday morning when I visited the renowned Angelos Fresh Pasta store in Fortitude Valley, Brisbane. As the relentless rain poured down, I stayed cozy and dry inside, comforted by the heady warmth of a traditional Italian shop. Introduced to Angelos daughter Donna, I listened intently as she shared stories of family life inside the Angelos Fresh Pasta business.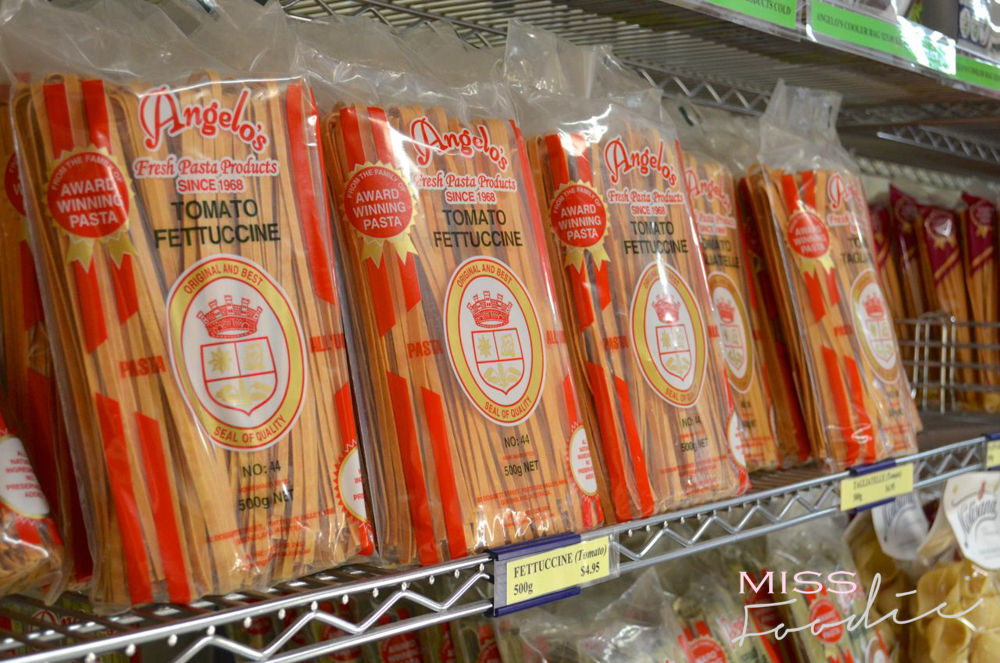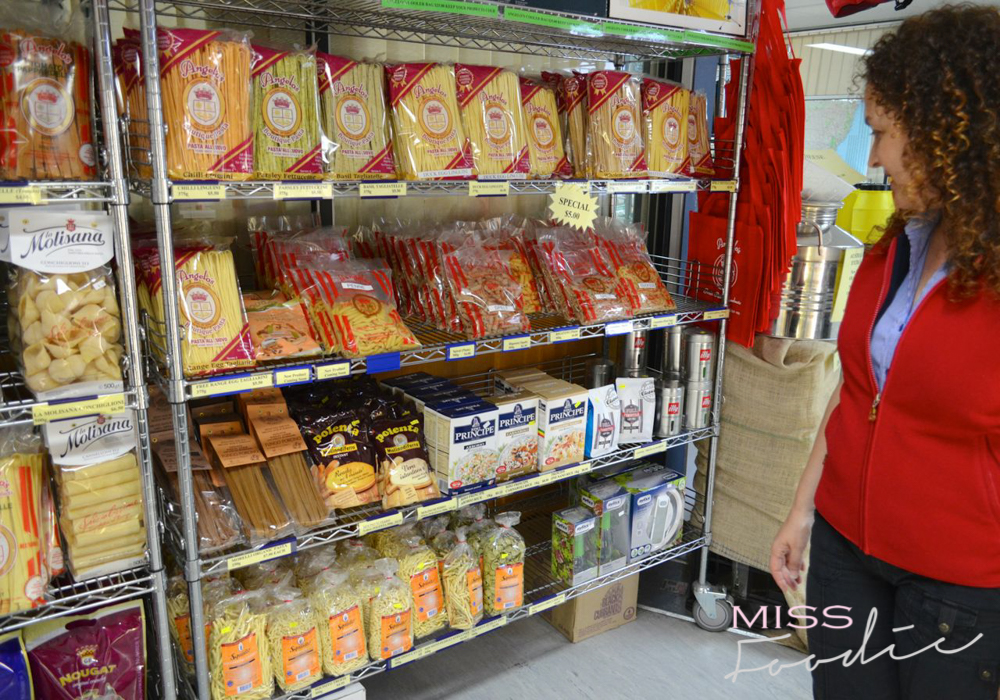 Donna's father Angelo was born in Northern Italy and was nineteen when he first came to Australia. Marrying his wife Val in 1964, Angelo returned to Italy where he was SO inspired by the local shops selling fresh pasta that he bought two pasta machines for himself and transported them back by boat to Australia (and thankfully for all of us he did!).
Using these same two pasta machines, Angelo ran a successful restaurant in Fortitude Valley where he served his handmade pasta. The restaurant eventually closed but that didn't stop Angelo from continuing to produce fresh pasta under his house. Word spread quickly and it wasn't long before the Italian women of the neighbourhood were lining up, eager to get their hands on a true taste of home – Angelos Fresh Pasta Products was born.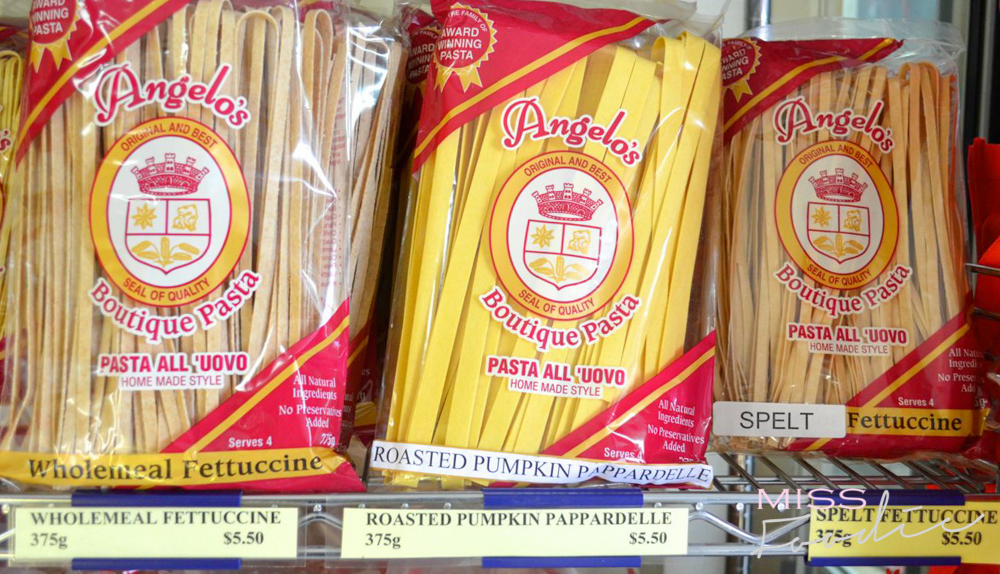 Today there are five family members working at Angelos Fresh Pasta and Donna explained that each of them play an important role in the business: "When one of us isn't here, you can really tell; it's like a cog is missing." Spending fourteen years outside the business to 'grow her own bones' Donna said she never felt that same emotional connection in other industries. A true testament of the love and respect the Angelo family have for each other. (I couldn't help but laugh, pondering the thought of my family working inside an industrial kitchen).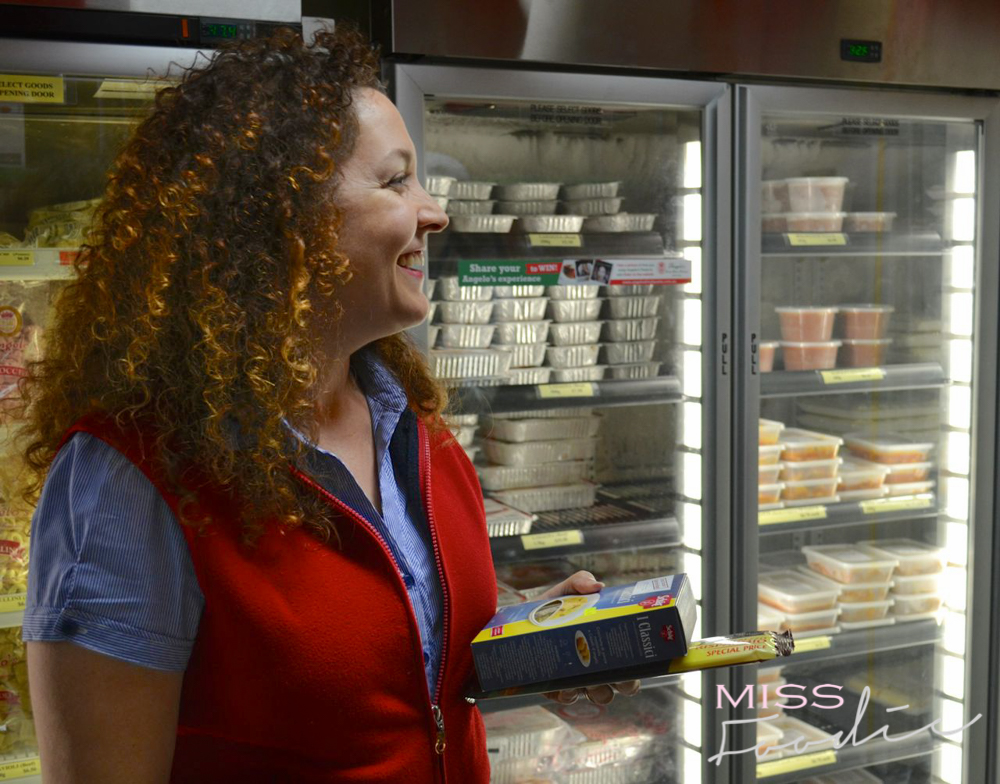 Donna spoke further and educated me about how best to cook pasta, how to estimate serving sizes and so much more (Check out Angelos Pasta TV for their great tips). I also learned the differences between Angelo's super fresh 'rolled pasta' and commercially 'extruded pasta'. Get ready for my technical interpretation…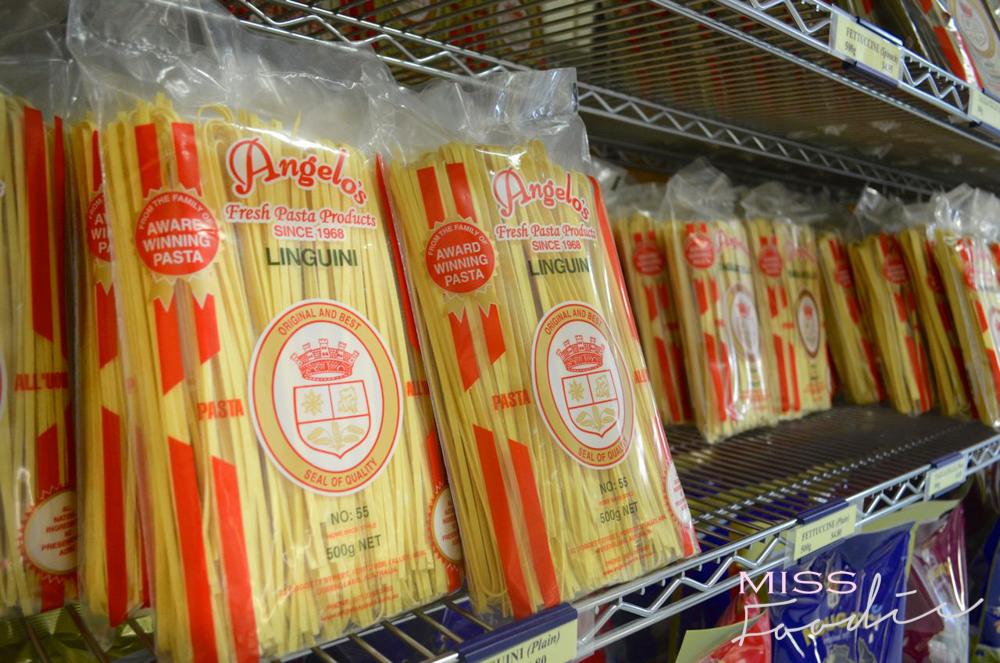 The extruded process is when the dough ingredients are forced through an opening of a perforated brass plate or die, and then cut to a specified size by blades. I guess you could say the loving hand isn't a part of its creation.
In comparison, rolled pasta is when dough is mixed and folded, left to rest and then rolled (either by hand or specialist machine) and cut into shape. Unlike extruded pasta, rolled pasta can have exciting ingredients like dried chilli, basil or pumpkin rolled into it. You can see the odd chilli seed in Angelos Fresh Pasta's Chilli Linguine; and it's a beautiful thing. This is the pasta you want to serve to the family!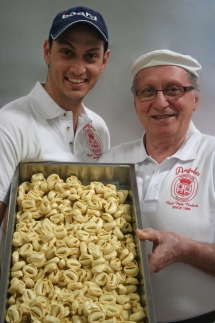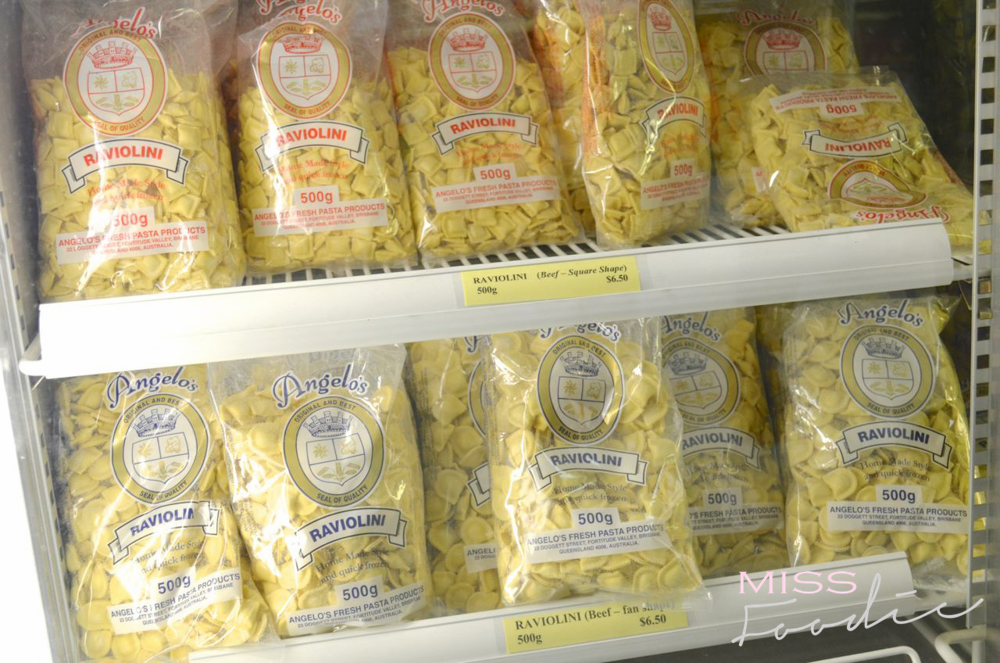 Fresh pasta is either cooked as is or left to dry out, thereby creating, yep you guessed it, dried pasta. Back in the day, it wasn't unusual to see pasta being hung to dry over mop and broom handles inside the Nonna kitchens of the world.
I remember the first time I made pasta. Let me just say there wasn't enough broom handles, mop handles or clothes lines in my house to hang the amount of pasta I produced that day. I should have realised six eggs with flour made enough dough to make pasta for an entire Olympic team! Thankfully I've learned a lot since then.
Angelo's use only the freshest and finest ingredients, the best quality Durum Semolina and farm fresh eggs. They buy Australian products wherever they can, but specialty items like pepper, can only be sourced from overseas suppliers. You can even purchase local Extra Virgin Olive Oil from Toowoomba on tap at Angelos!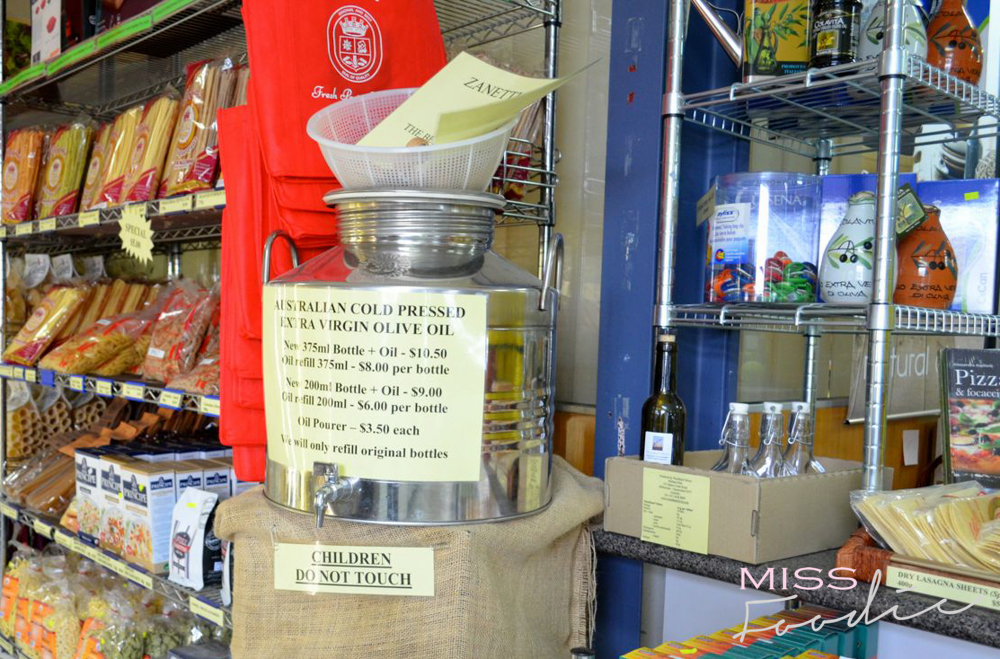 Asking if Angelos Fresh Pasta had experienced much change over the years, Donna said the pasta process hadn't, but their varieties had. They started out with their Traditional Range including Lasagne Sheets, Fettuccine, Tagliatelle, etc. and have now expanded to offer a Boutique Range too – Chilli Linguine, Spelt Fettuccine, Roast Pumpkin Pappardelle and many other delicious offerings; including Angelos Gelato! So moreish.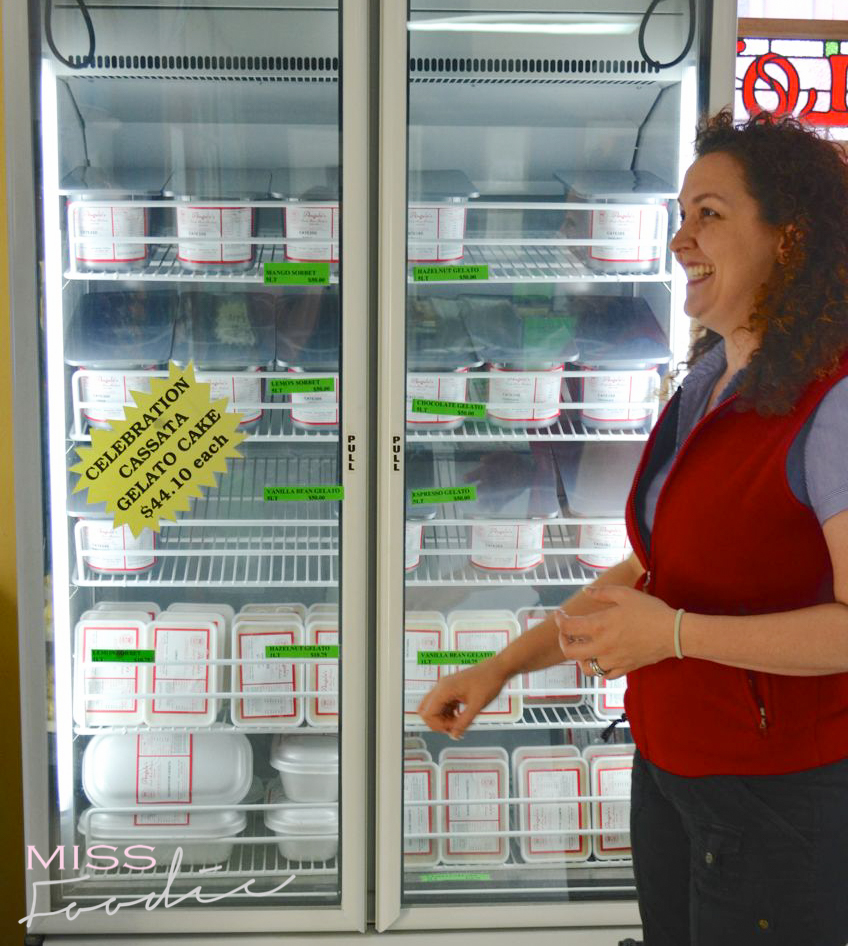 Donna went on to explain another change over the years had been the introduction of pre-packaged meals. Now I'll be honest with you, I'm not a fan of ready-made meals and their increasing presence on supermarket shelves for obvious reasons. And I needn't remind you of the risks that come with buying products from overseas either (mixed berries *cough cough*). But with Angelos Fresh Pasta 's pre-packaged meals, you at least have the security of knowing the ingredients are local, trusted and they have the added bonus of being made by hand with love. Not to mention how good it tastes! It's actually really convenient having a couple of Angelo meals in the freezer; we all have nights we don't want to cook.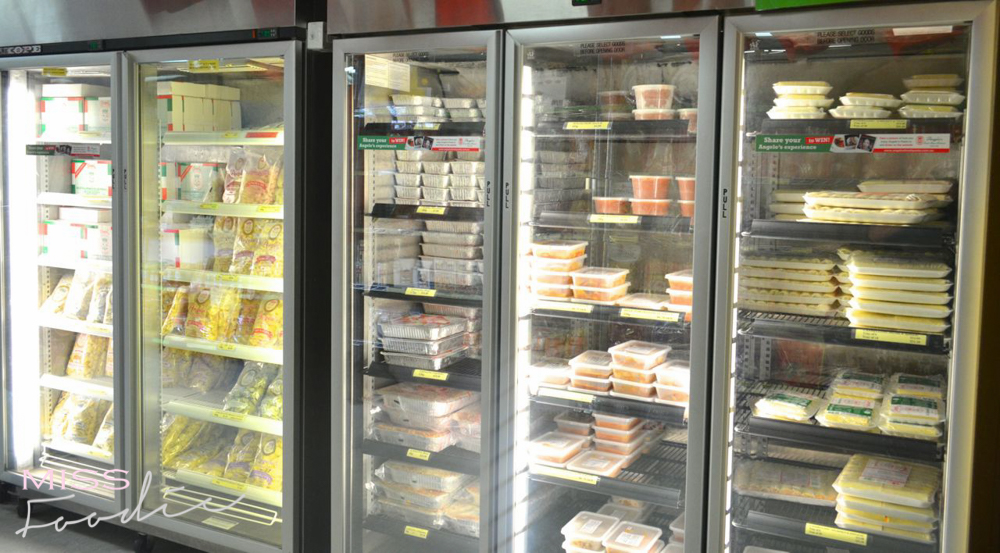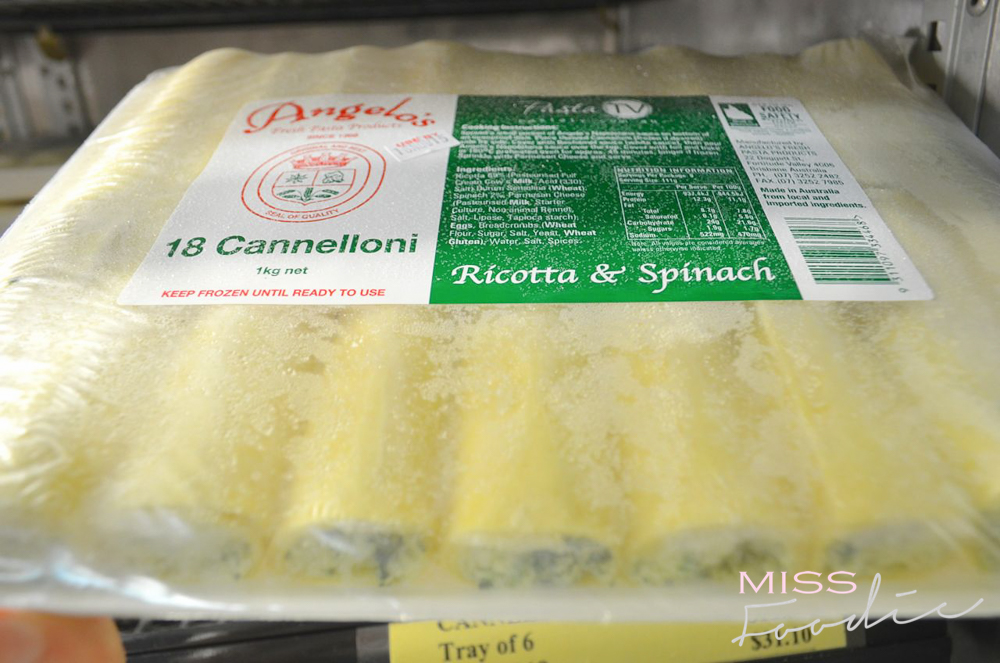 Forty years on, Angelo's Fresh Pasta are still proudly family owned and operated. In a world obsessed by more is best, it's really important to be grateful of what amazing products we have in our own backyard – and be appreciative of that. Ditch the pasta and sauces from the big supermarkets, stock up with Angelos and keep it in the 'family'.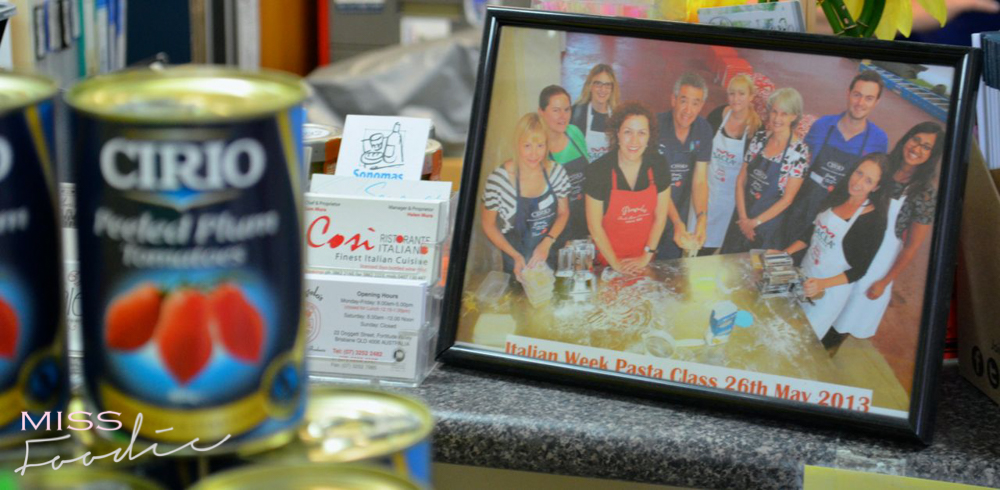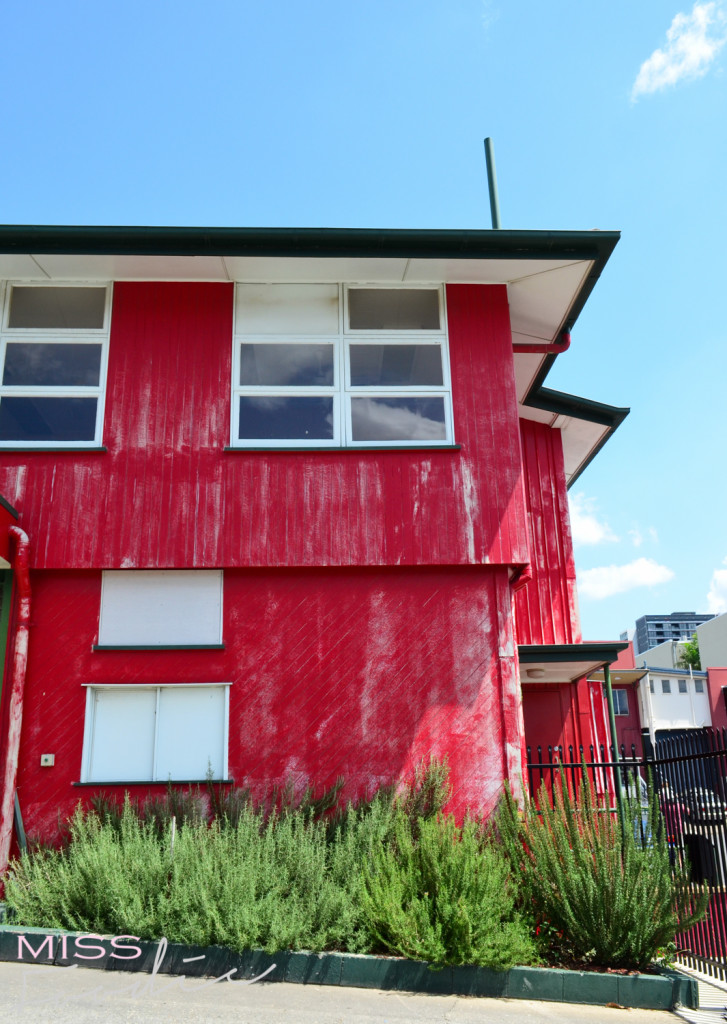 Naturally, I stocked up while in store and asked Donna, "What sauce will go best with my Angelo's Duck Egg Contadina?" In true Italian style she responded "What do you have in the fridge?" You can check out the mouthwatering results in my upcoming post.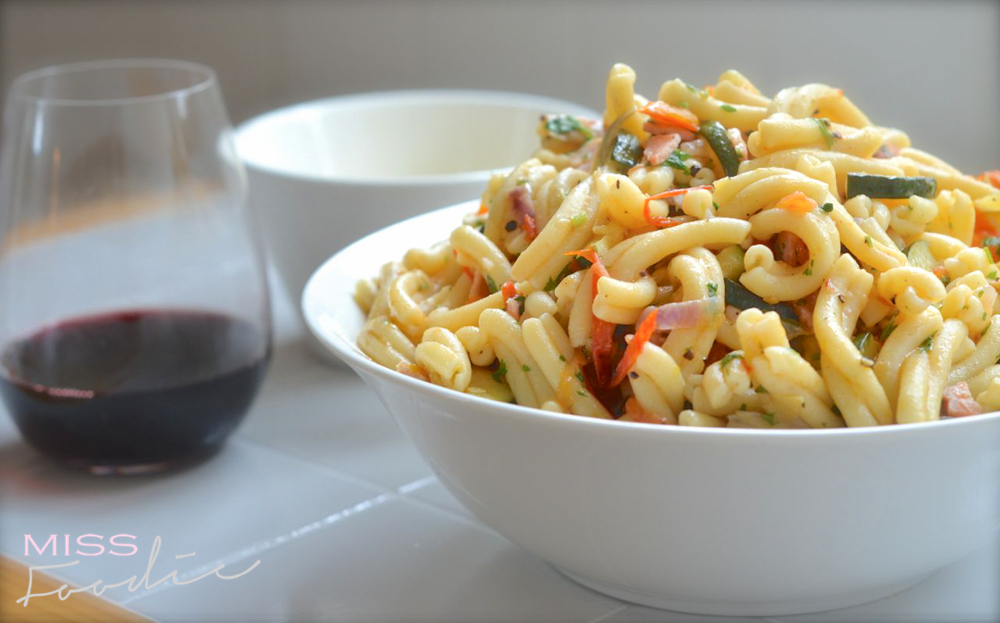 This post was in collaboration with Lume Marketing for Angelos Fresh Pasta. Products purchased from Angelos were made on my own accord and funded by me.