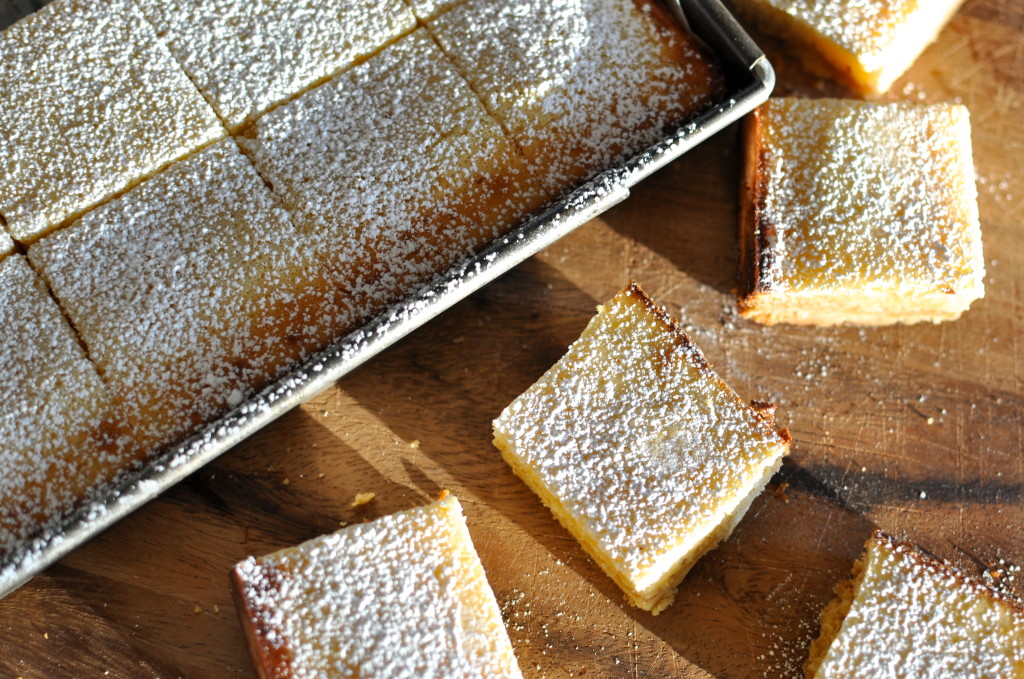 I'm delighted to cross off another country on my travel to do list – New Zealand. I've just returned from a 3 week adventure throughout NZ's South Island and what a great journey it was. I have lots of travel stories and picturesque photos too, so stay tuned.
As with all big holidays, returning home has its work-load so blogging from me will have to hold off for a few more days. Luckily for you however, I've called on my dear friend Claire from Claire K Creations to share a recipe with you today. (I was scheduled to post this whilst in NZ but didn't manage to get to a computer so excuse the past tense.) Thanks Claire, it's over to you and your Classic Lemon Slice….
Classic Lemon Slice by Claire K Creations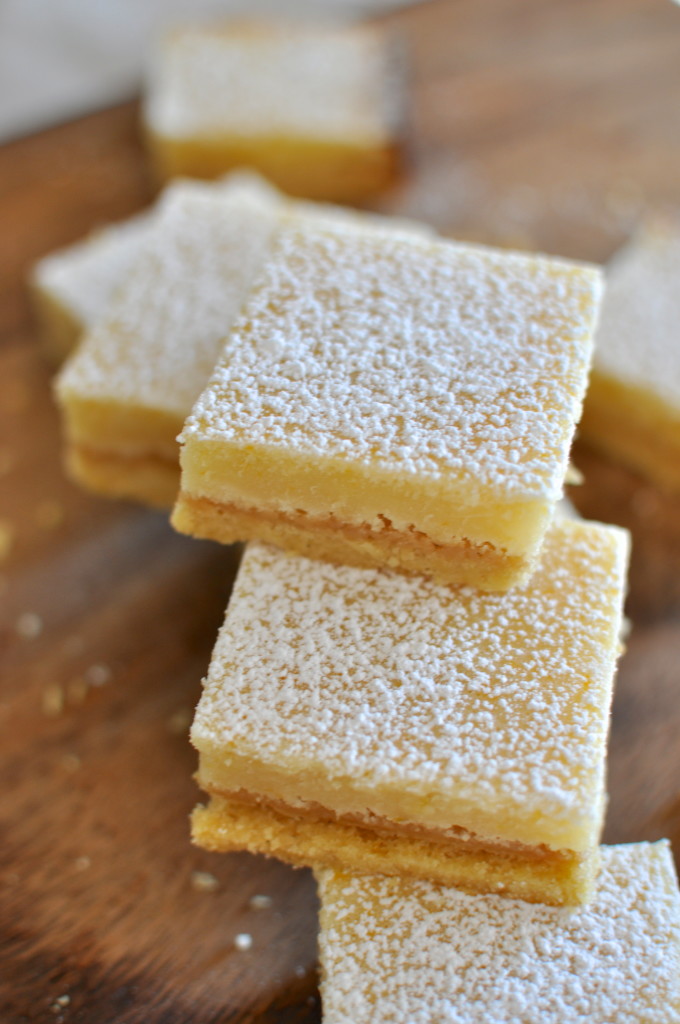 Hi I'm Claire from Claire K Creations and I'm excited to be sharing a recipe with you guys while Kirsten is living it up in New Zealand.
Kirsten and I met at Eat Drink Blog last year and it was like we'd been friends forever. We're both Brissy girls and surprise surprise, we both love food.
My husband and I recently made the move from an apartment into a house with a garden and the most exciting thing… a lemon tree.
About a week after we moved in, the lemons started to ripen and I've been baking up a storm with them ever since. My readers over on Claire K Creations are probably getting a bit sick of seeing so many lemons so I thought I'd share the lemon love over here.
This lemon slice has a nice shortbread-like biscuit base and smooth tart topping that's a little like a firm panna cotta. I'd advise eating it within two days or the citrusy base will start to loose its biscuit crunch and be more like a sponge. But hey if you like sponge, by all means leave it a day or two.
It's pretty quick to make but you will need at least 3 or 4 lemons so go hunting your neighbourhood for a fruitful tree (or of course you could buy them). Enjoy!
I'd love it if you'd come and visit me at Claire K Creations or say hi on Facebook or Twitter. Thanks for having me Kirsten. I hope you're having a wonderful time.
Classic Lemon Slice
Ingredients
Base
125g softened butter
60g icing sugar
1 tsp natural vanilla extract
175g SR flour
1 tsp grated lemon zest
Topping
90g plain flour
½ tsp baking powder
85g almond meal
3 free-range eggs
225g caster sugar
185ml lemon juice
2 tbsp grated lemon zest
Method
Pre-heat the oven to 180C fan-forced and grease and line a 16x26cm slice tin.
In the bowl of an electric mixer, beat the butter and icing sugar together until pale and creamy.
Add the vanilla then the flour and lemon zest and beat until it comes together to form a dough.
Press the dough into the bottom of the tin and use the back of a spoon to flatten it.
Bake for 15 minutes or until golden then remove to a wire rack.
In a large bowl, combine the flour, baking powder and almond meal.
In a separate bowl, beat the eggs, sugar, lemon juice and lemon zest together until smooth.
Add the wet ingredients into the flour bowl and stir it all together.
Pour the batter over the baked base and return to the oven for 20 minutes or until firm.
Cool in the tin then slice into pieces and dust with icing sugar to serve.
Classic Lemon Slice recipe thanks to Marie Claire Kitchen Classic Lemon Slice.