After my epiphany during the EDB2012 Adelaide weekend it was off to the McLaren Vale for this little foodie.
It was longtime friend Cara (once a part of the Wednesday Girls Dinner crew) who came and whisked me off to the charming landscapes of the McLaren Vale. Filled with ideas and jumping with gusto, Cara listened thoughtfully (and patiently) to my EDB2012 weekend. I was so looking forward to the next few days; a girly adventure with an old friend was going to be the perfect accompaniment to my South Australian escape.
Chandlers Hill – overlooking Adelaide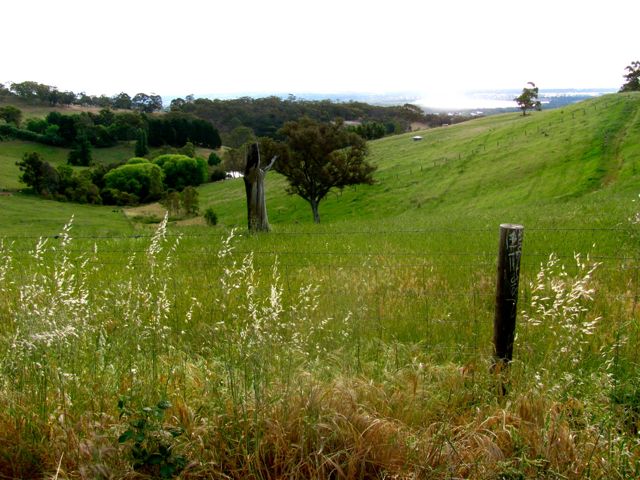 The drive from Adelaide to the McLaren Vale is indeed a scenic one and takes all of 40 minutes. Not having been to the McLaren Vale before I greedily drank in the picturesque scenes of winding roads and valleys. The trees with their wishbone branches cradled koala bears as we passed through small town after small town.
As we turned into McLaren Vale wine country my soul was warmed at the sheer sight of vineyards and olive groves. The sun was not far off setting and the glow across this field could have melted the coldest of hearts.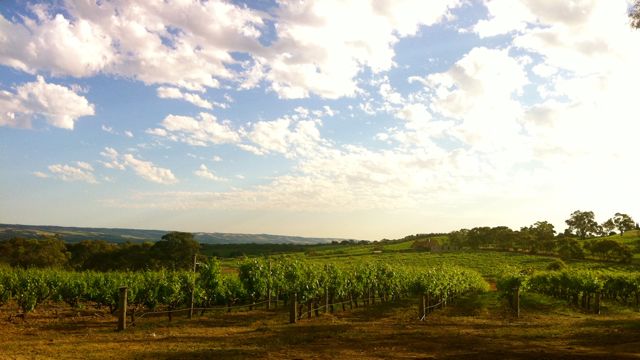 As we meandered through vineyard after vineyard we regaled each other with stories from the year that was. Cara hadn't yet told me where we were staying for the next 3 nights, even though I continued to guess like a school kid.
Willunga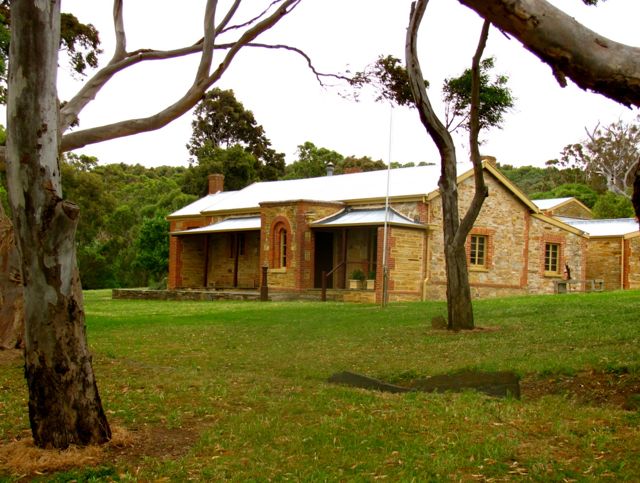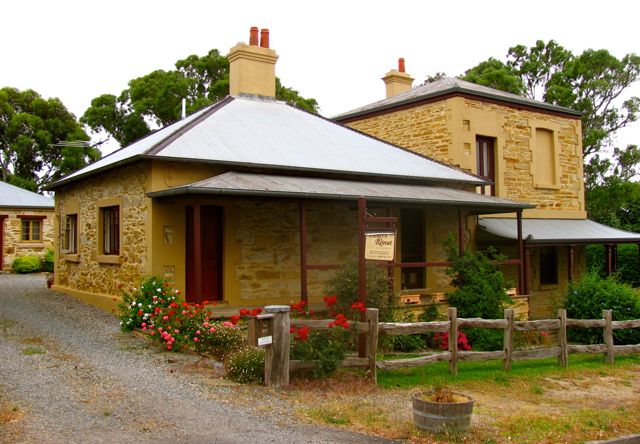 Finally, upon approach to Coriole it hit me! "We're staying here aren't we?!" I exclaimed excitedly. Being fortunate enough to work at Coriole's cellar door, Cara had arranged with Coriole Manager Mark Lloyd for us to stay in the homestead. At this point I couldn't have been more thrilled! I'd never stayed on a vineyard before, and for my first time to be at Coriole well I was truly giddy! Coriole is a gorgeous winery which produces my favourite tasting olive oil, verjuice and Prosecco.
Coriole Vineyards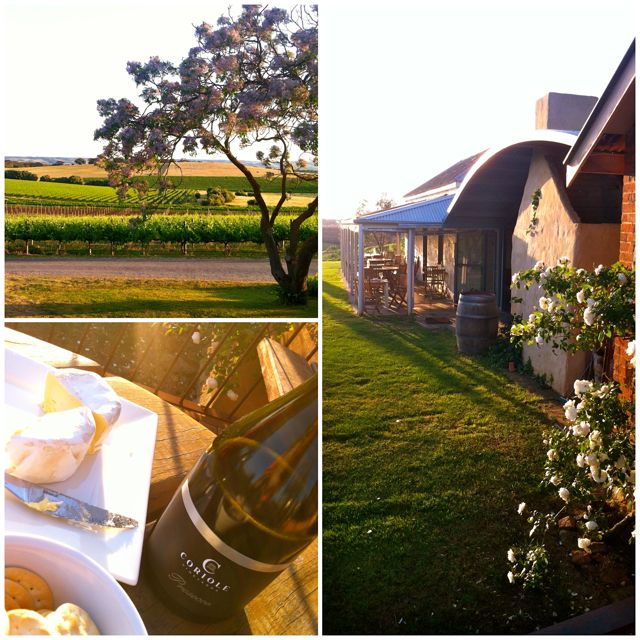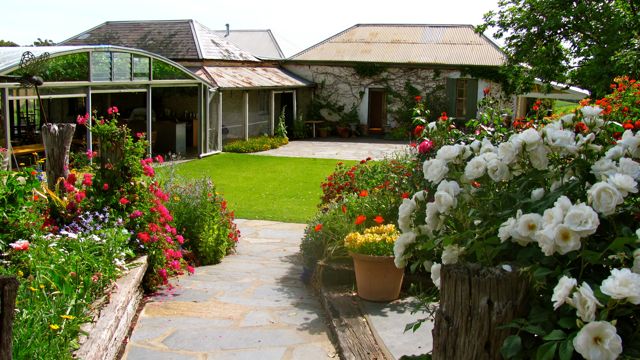 I will honor the Coriole family with a write up so watch this space.
Monday morning, bright eyed and bushy tailed Cara and I set off to explore the McLaren Vale. Not as easy as one would think I might add. The McLaren Vale is home to 65+ Cellar Doors, olive groves a plenty and a thriving artisan community passionate about their food, wine and culture. It was difficult to decide exactly where to start so I suggested the only one I personally had a connection with: Battle of Bosworth Wines.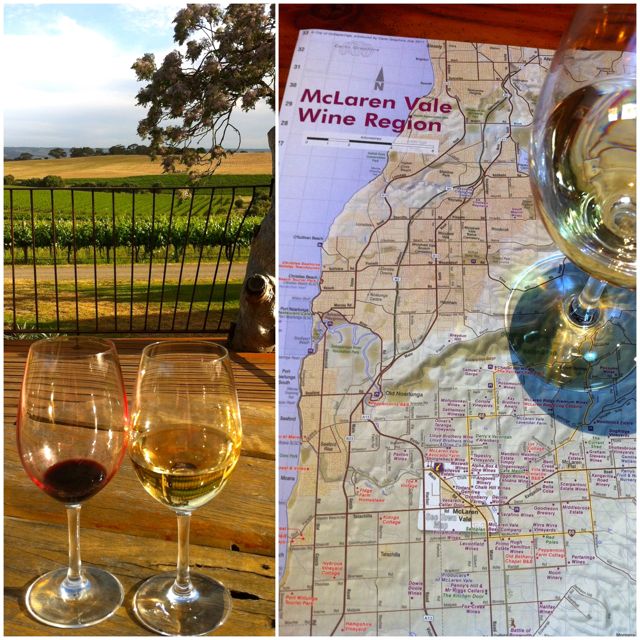 Bosworth makes single vineyard, organically grown wines from their family vineyards. The name Battle of Bosworth was established in 2001 by Joch Bosworth and Louise Hemsley-Smith.  I was fortunate enough to meet Louise earlier this year at Laneway Ladies, for the launch of their Spring Seed collection.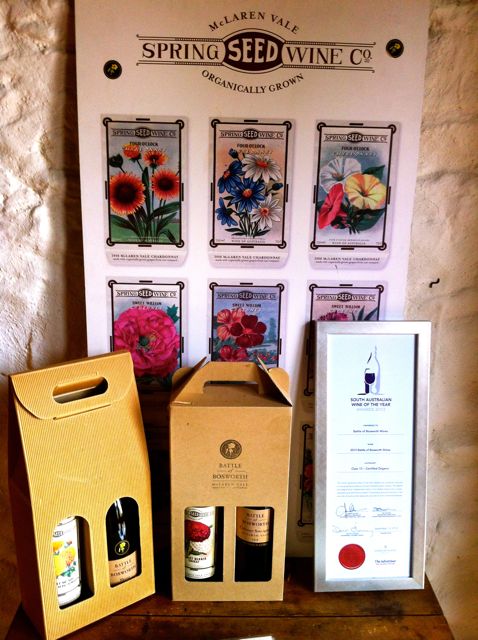 Battle of Bosworth Wines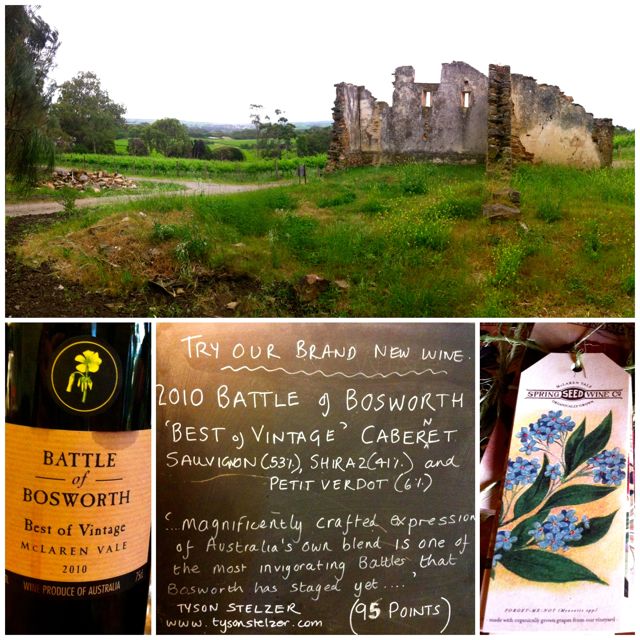 It was here that I tasted and fell in love with their Spring Seeds Four O'clock Chardonnay (I've never really enjoyed Chardonnay prior to this). I couldn't go past purchasing a bottle of their Best of Vintage Shiraz 2010 and 'Clarence' Sticky Semillon. Louise being the lovely lady that she is invited both Cara and me to a girly Melbourne Cup lunch at The Current Shed. We kindly accepted Louise's generous invitation and it was adieu until tomorrow.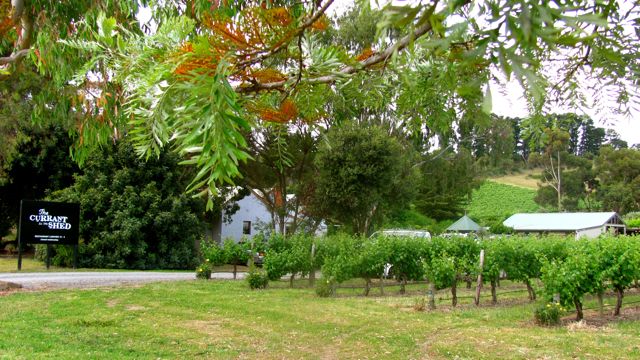 There was a storm rolling in and the wind was intense! The birds were going crazy at Battle of Bosworth, I had to snap a shot..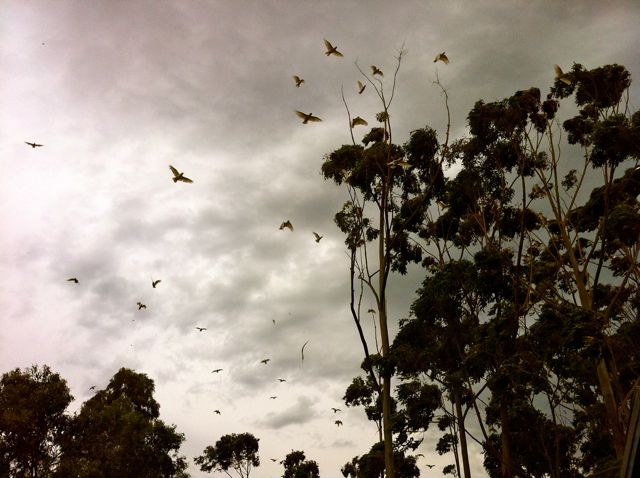 Next stop was McLaren Vale's Primo Estate. Family owned Primo Estate makes a unique range of wines that reflect their Italian heritage. Home to JOSEPH wine and olive oil, Primo Estate is set on stunning grounds with a modern contemporary cellar door.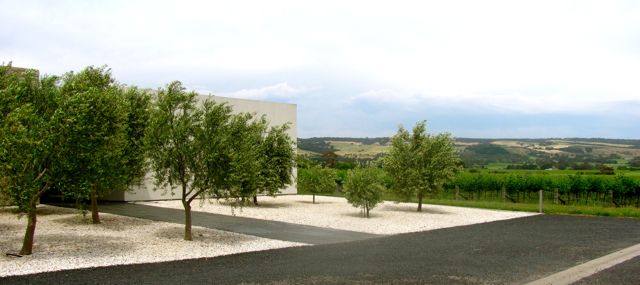 I had a lovely chat with Assistant General Manager Richard van Ruth who kindly gave me a Primo Estate family recipe using my recent to-die-for purchase of 'La Casetta' Aged Vinegar. Honestly the flavour from this vinegar was a strong contender for "Knock-out Taste of the McLaren Vale." I would call it 'The Grandfather Port' of aged vinegar's.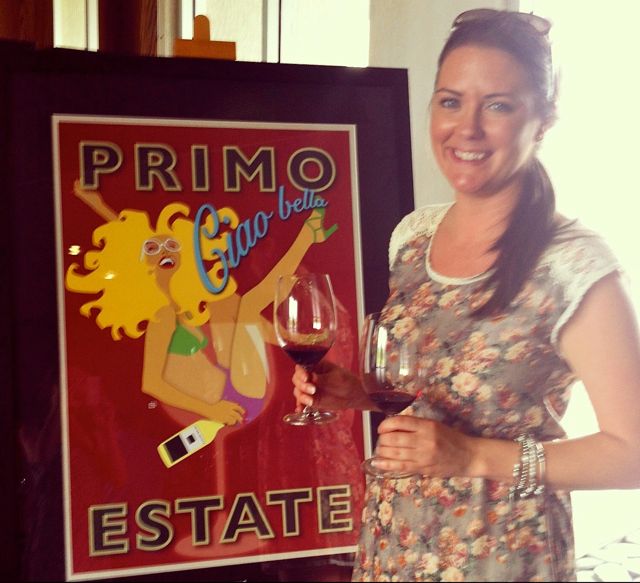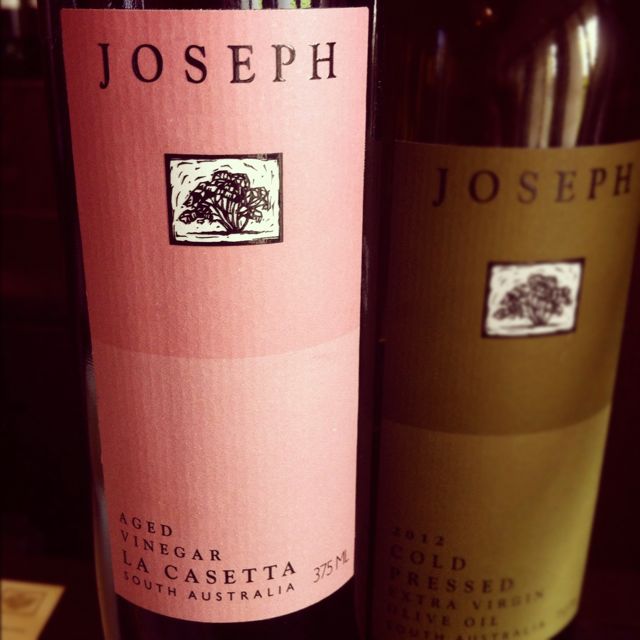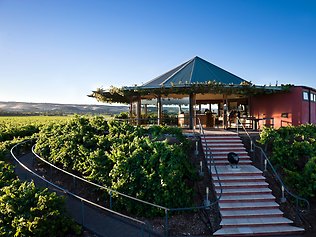 Cara's cousin works at Hugh Hamilton so we popped in to say a quick hello. Hugh Hamilton has a stunning cellar door with 180 degree views and it was this picture perfect setting that framed the dark, grey clouds rolling in above the distant mountains. I stopped for a moment to admire the lightning crackling in the distance and thought to myself "I truly love my life right now".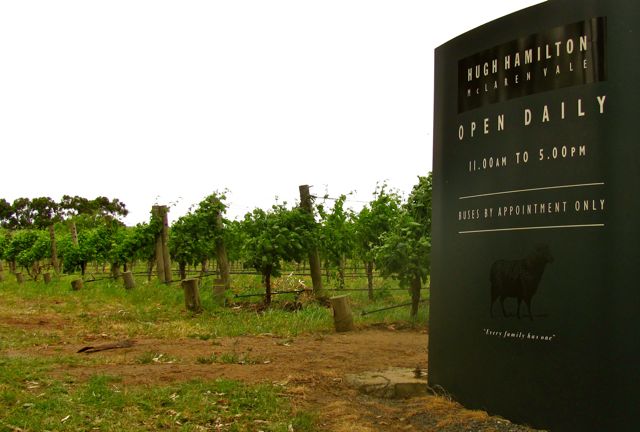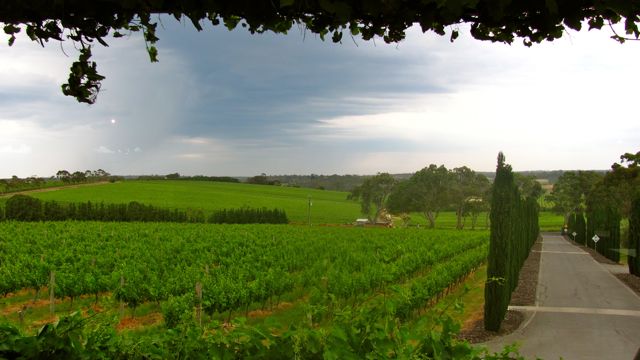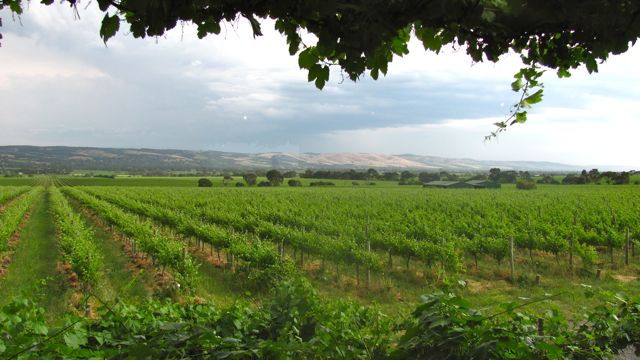 Our next and final stop was the renowned Wirra Wirra. It was 4:30pm now and the storm was moments off being overhead (I couldn't think of a better place to be stuck in than Wirra Wirra's cellar door). The gentleman on cellar door was a lovely man who chatted to us about everything from French Oak barrels vs. American Oak barrels to Queenslanders being the number 1 consumers of Wirra Wirra wines (good on us!).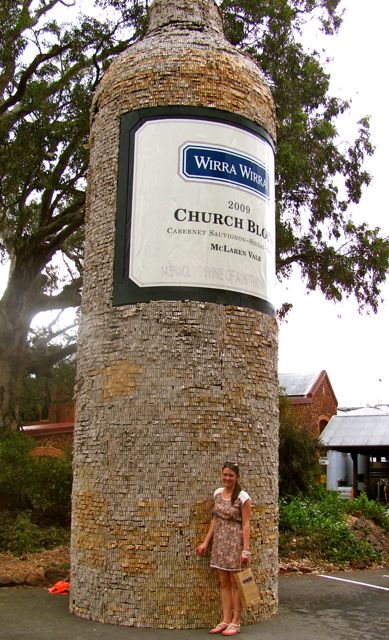 It was here that I purchased my most expensive bottle of Shiraz yet; it was the 2009 RSW Shiraz that took my palate hostage. The 2009 RSW Shiraz is blended from fruit off vines aged 40-75 years across three McLaren Vale sites – Seaview, McLaren Flat and one in McLaren Vale proper. The wonderful power, balance and style reflects the hands-on winemaking process at the core of all the Wirra Wirra flagship reds. I've been told to hold off drinking it for another 12 months – gee I hope I can last!
McLaren Vale is a rich and beautiful part of Australia. With its Mediterranean-style climate, proximity to stunning beaches and prosperity of food and wine, the McLaren Vale certainly is the perfect destination for a special long weekend (or week) away and I cannot wait to visit again; I've got the other 60 cellar doors to get through after all.
My journey wouldn't have been the same had it not been for my friend Cara. Your astounding knowledge of the McLaren Vale was both informative and delightful and there's no way I would have had as much fun without you. Thank you too to all the friendly, passionate, dedicated food and wine loving "soul mates" I met along the way. McLaren Vale, I love you.