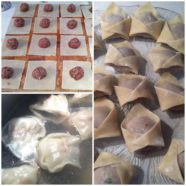 Asian noodle soups, wonton soups, clear soups you name it I love them all!
Asian chicken noodle soup is a standard weekly meal in my house, one because it's so easy and two because I feel replenished and restored after eating it. Packed with the beautiful things in life: garlic, chilli, ginger and sesame oil, this broth makes your body scream out thank you! It's the perfect soup to enjoy after a big weekend.
Read More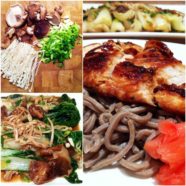 Who needs to go to a Japanese restaurant when you can make a good-looking Japanese taste sensation like this at home? Not me! Well not today anyway. This recipe was inspired by a mix-up of recipes I found online and from my many Asian dining experiences. What I love so much about this dish is the earthy, gorgeousness that is mushrooms! Gone are the days that the common white button mushroom lay solo on the supermarket shelf. Today we are blessed with everything from the mild fruity flavoured Enoki, to the rich, firm flavoured Portobello – and you can add a myriad more when you venture to...
Read More